SeaWorld released its second quarterly earnings report this morning, and things do not look good for the marine park. Attendance is down this past quarter more than 7 percent, which is half a million fewer visitors, and the company's stock has hit one all-time low after another. Today's dip of more than 15 percent is a new all-time low.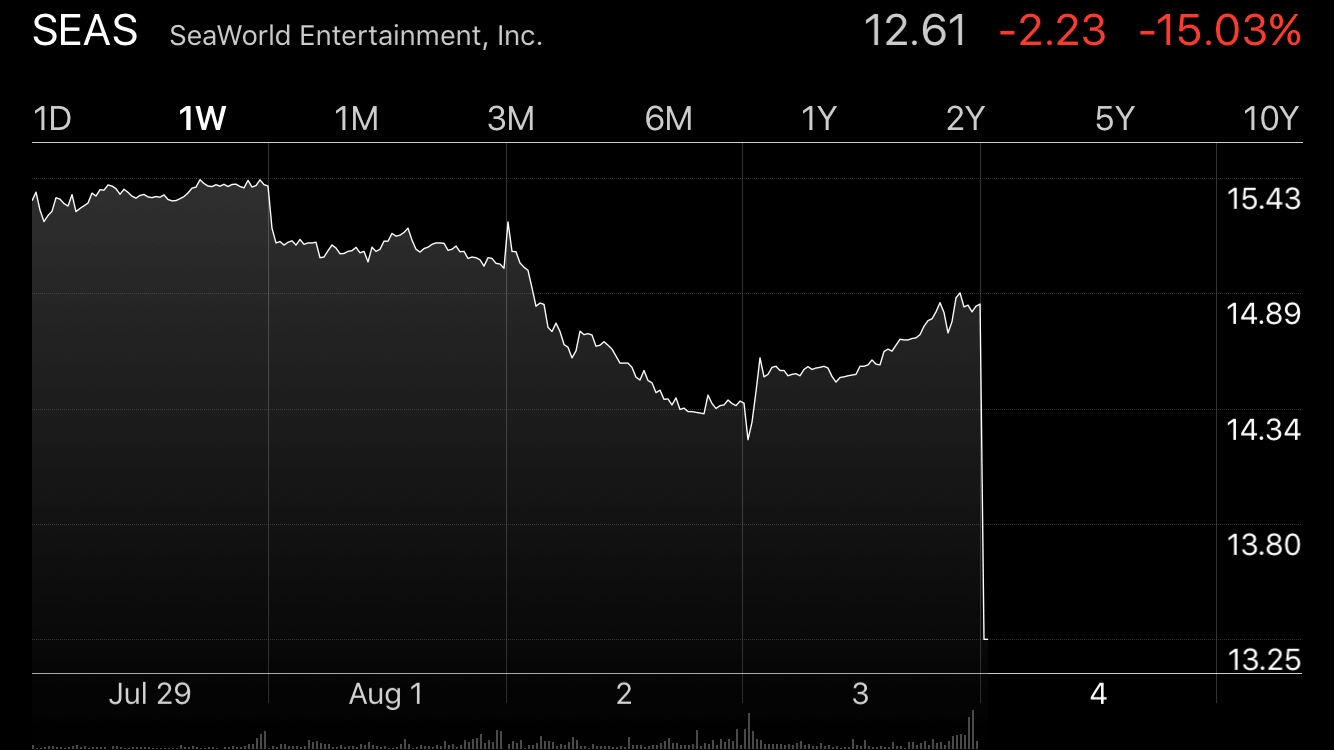 It's no wonder that SeaWorld is losing more and more visitors every month. As more and more people learn about the abusement park, public opposition to confining marine mammals to concrete tanks—where they slowly go insane, grinding their teeth down to the nubs on the metal bars and floating listlessly on the water's surface—continues to climb to an all-time high.
Meanwhile, our relentless campaign against SeaWorld continues! This past quarter alone, PETA and experts provided testimony that orcas are suffering from symptoms of post-traumatic stress disorder; we enlisted celebrity support from Krysten Ritter, Alfonso Herrera, Lily Tomlin, and U.S. Olympic water polo team captain Tony Azevedo, among others; erected billboards with a special message for SeaWorld CEO Joel Manby; held eye-catching demonstrations; and let the public switch places with orcas in our "I, Orca" virtual reality experience, which urges everyone to stay away from the park.
SeaWorld can't hope to stay afloat unless it empties its tanks. If the National Aquarium can build coastal sanctuaries for the dolphins held there, one of whom was born at SeaWorld, then SeaWorld can and must follow suit.
Urge SeaWorld to send orcas to sea sanctuaries and stop exploiting all animals!