That's the message that SeaWorld CEO Joel Manby is seeing on new billboards that PETA has launched within minutes of SeaWorld Orlando, reminding would-be visitors of the plight of Tilikum and other marine mammals.
Tilikum—who was captured off the coast of Iceland in 1983 at just 2 years old—has been at SeaWorld since 1992, where for decades, he has been housed in tiny concrete tanks. A lifetime of constant deprivation and stress has driven him to
kill three human beings
.
The new "personal ad" series is the latest move in PETA's campaign to convince SeaWorld to let Tilly and all the captive marine mammals retire to ocean sanctuaries.
What You Can Do
Email Manby and tell him to let Tilly and all the aquatic prisoners go.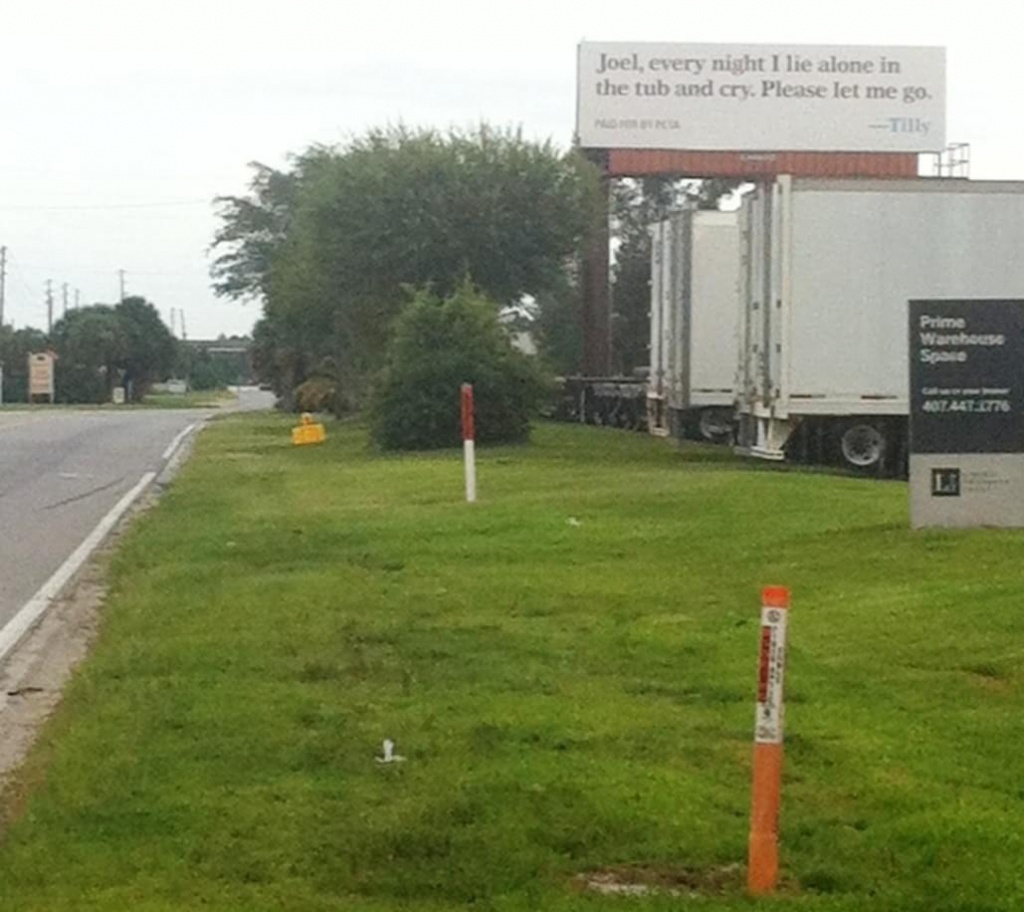 Photo by Carla Wilson