Update: It's official: SeaWorld will shell out tens of millions of dollars to its investors, putting a years-long lawsuit to rest.
Judge clears way for SeaWorld to pay investors $65 million in 'Blackfish' settlement https://t.co/dhcBxNpFo2

— Los Angeles Times (@latimes) July 25, 2020
On July 24, six years after SeaWorld was accused of lying about the negative impact that Blackfish had on park attendance and revenue, a federal judge approved a $65 million settlement to investors. Although SeaWorld execs continue to insist that they did nothing wrong, the payout seemingly speaks for itself.
SeaWorld can take the opportunity to reinvent itself, or it can sink along with other animal-exploiting businesses that have refused to get with the times. Click on the link below to join us in urging SeaWorld to stop forcibly inseminating beluga whales and all dolphins:
The following was posted on February 12, 2020:
Update: SeaWorld is reportedly throwing $65 million at a 2014 lawsuit in order to sidestep allegations that it knowingly lied about the negative impact that the 2013 documentary Blackfish had on the company's finances and its parks' attendance.
SeaWorld agreed to pay $65 million to settle a lawsuit in which the theme park company was accused of misleading investors over the impact of the documentary "Blackfish" https://t.co/FRvjZPkgDj

— TIME (@TIME) February 11, 2020
In the lawsuit, investors accused the abusement park company of violating federal securities laws after feeling misled by the company's statements about the effects that Blackfish was having on revenue. News of the settlement comes one week after SeaWorld agreed to stop making trainers stand on dolphins' faces in demeaning circus-style shows—progress that was achieved only after a robust shareholder campaign and more than 133,000 of our members and supporters took action.
The following was posted on September 17, 2019:
Update: It took more than five years and a class-action lawsuit filed against the abusement park by its shareholders, but Fred Jacobs, SeaWorld's former vice president of communications, is finally fessing up to the truth. Newly released court records show that he was asked if the following statement that he had made in August 2013 to Bloomberg after the release of the critically acclaimed documentary Blackfish was true:
"We can attribute no attendance impact at all to the movie."
Jacobs replied, "No." When asked if he knew that the statement was false when he made it, he admitted that he had knowingly lied. Although deceitful, his untrustworthiness is hardly surprising. He isn't the first SeaWorld official to fib on behalf of the marine park. Keep reading to discover how else Blackfish made SeaWorld execs "look like idiots."
The following was posted on September 20, 2018:
Update: SeaWorld and its former CEO Jim Atchison have agreed to pay $5 million to settle the U.S. Securities and Exchange Commission's charges that the company misled investors about the negative impact that Blackfish was having on its business even as attendance and revenue were in a tailspin. By settling, the company is paying financially but not admitting guilt. But as Blackfish and numerous PETA eyewitness accounts have shown, the park is clearly guilty of robbing orcas and dolphins of their freedom, imprisoning them in tiny concrete cells, and forcing them to perform for fleeting human entertainment. The company should try to salvage what's left of its business by moving the marine mammals it holds captive to seaside sanctuaries, where they could enjoy a semblance of the life that was stolen from them.
The following was posted on April 13, 2018:
Update: SeaWorld is facing a shareholder lawsuit and a criminal investigation conducted by the Justice Department, and—as disclosed yesterday—the abusement park will likely face civil charges, too, according to reports.
Captivity Corporation #SeaWorld accused of potential #SEC securities law violations https://t.co/IzqEnhv7Is via @usatoday the #Blackfish Effect @Barbi_Twins

— Jeffrey Ventre (@jeffrey_ventre) April 13, 2018
A week ago, SeaWorld Entertainment, Inc., received an enforcement notification called a Wells notice from the U.S. Securities and Exchange Commission (SEC) concerning "certain disclosures and public statements made by the company and certain individuals on or before August 2014," as reported by Bloomberg. Despite lost sponsorships, falling revenue and stock value, and a decrease in attendance, SeaWorld executives allegedly falsely maintained that the hard-hitting documentary Blackfish was not taking a substantial, negative toll on the park's attendance and bottom line. Now, the flailing company is once again facing legal punishment for its purported deception.
Originally posted on November 10, 2017:
As a group of shareholders pursue a lawsuit against SeaWorld claiming that the company deceived investors about the substantial effect that Blackfish was having on its revenue and the U.S. Department of Justice continues with its criminal fraud investigation, several internal company e-mails are coming to light.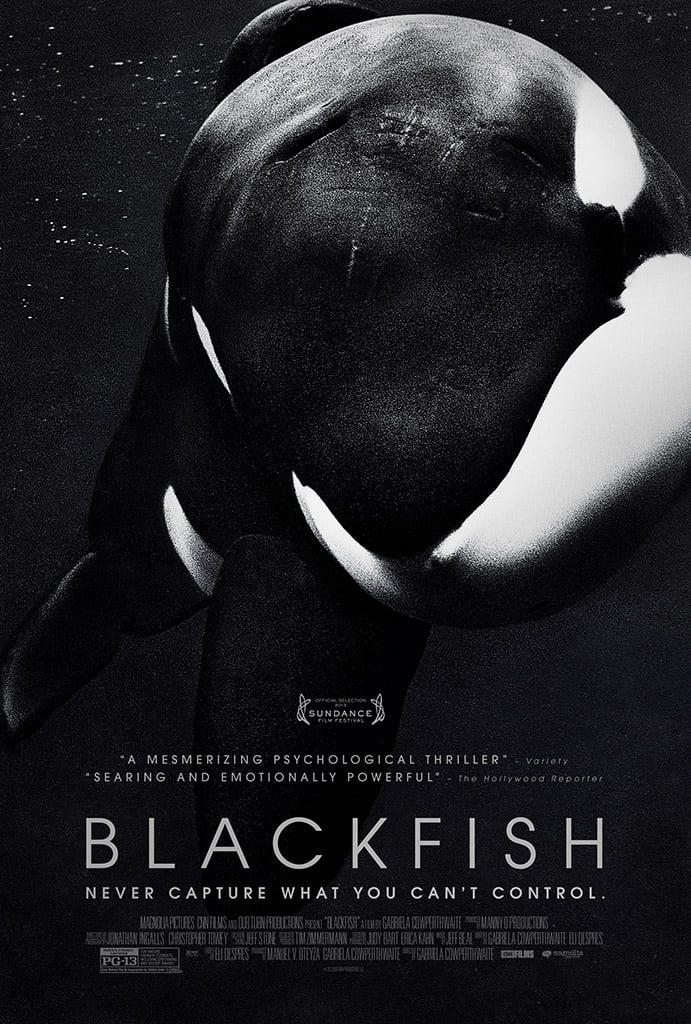 One such e-mail was sent by then–Vice President of Communications Fred Jacobs to another public relations staff member after SeaWorld saw Willie Nelson announce on CNN that he was canceling his scheduled performance at the park. "This whole f***ing thing pisses me off," Jacobs wrote. "What relentless amateurism we've shown in booking these f***ing people and managing the whole f***ing chocolate mess. All of this could have easily been avoided." He closed the message with "God, we look like idiots."
Other e-mails show that executives were sharing a confidential spreadsheet titled "Lost Blackfish Revenue" nearly eight months before they finally admitted to investors that the documentary was having an impact.
And further correspondence makes it clear that SeaWorld employees were told to try to rig an online poll about the company. The Orlando Sentinel had created a poll to ask readers if Blackfish was affecting their view of the company. Then–Public Relations Director Nick Gollattscheck sent an e-mail to several employees saying, "The Sentinel poll is still running. … Let's keep flooding it. … Have also heard if you click 'no,' then click on 'vote' multiple times, it will count multiple votes. Like a hundred or so."
With the release of these e-mails, it seems that Jacobs hit the nail on the head with his description of how the world views SeaWorld. And its latest earnings report shows further declines in attendance and revenue, as decent people the world over realize that other animals are not here for our entertainment.