In the wake of SeaWorld's announcement that employees at the parks will be laid off as well as the departure of CEO Jim Atchison, PETA has a solution to stop the company's downward spiral and regain its lost favor with the public: retire the orcas it holds prisoner to coastal sanctuaries.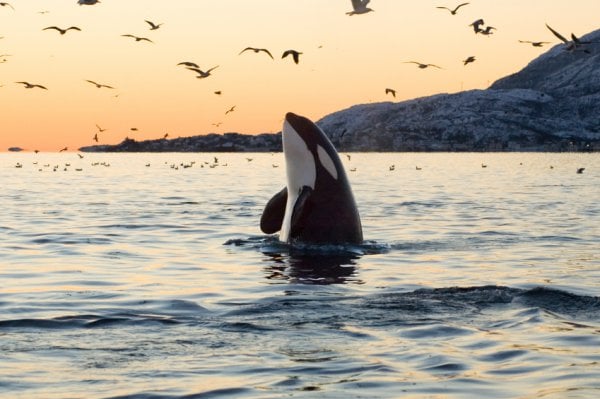 © iStock.com/sethakan
As stockholders, we have the right to submit shareholder resolutions telling the company what changes we want to see—and we want the orcas and other marine mammals at SeaWorld's parks retired from forced performances and returned to the ocean in large coastal sea pens where they can be rehabilitated.
The coastal sanctuaries, in the form of sea pens or netted-off bays or coves, could include whale-watching centers where visitors could observe the orcas in their ocean environments and learn about the animals' natural behavior. Whales would have space to explore in a stimulating environment and the opportunity to hunt for their own food, and they could even interact with other sea life through the pen's barrier. Family groups would be preserved, and incompatible animals would not be forced to interact.
In addition, SeaWorld could fill its park space with rides, state-of-the-art augmented or virtual reality marine mammal exhibits, and other experiences that would allow visitors to learn about marine life without paying to see imprisoned animals.
The parks and the orcas are both in dire need of a bailout plan. If SeaWorld accepts PETA's shareholder resolution, it could be the lifeline the company needs. And it is certainly the one the orcas need.