PETA seeks to question these men in connection with SeaWorld demonstrations. Please contact [email protected]. 
"Thomas Jones," the Sea World "protester" who attempted to incite violent acts, was this week exposed as SeaWorld employee Paul T. McComb. In response to SeaWorld putting McComb on paid leave, PETA had this to say:
SeaWorld is scrambling to distance itself from something that it cannot talk its way out of. It is already contradicting its earlier statement that it couldn't comment on its security measures and that it was acting in the face of escalating animal-protection actions. It cannot escape the fact that the post office box used by McComb was in the name of SeaWorld's head of security or that McComb appears to have been working with SeaWorld security when he informed the police of PETA's protest at the Rose Parade and was later arrested and released. "Suspending" your own agents is an old trick, which usually comes with a backroom deal of compensation and a promise to bring them back when things die down, which is unlikely to be the case with this beleaguered business. McComb's actions under an alias and possible illegal filming at the Superpod 3 orca-protection conference last year are also matters for investigation. Furthermore, we do not believe that SeaWorld has limited its espionage efforts to McComb's activities. It has hired protesters to attend SeaWorld rallies, and PETA is currently looking at two more men who we believe were SeaWorld agents hired to infiltrate PETA as "volunteers," and the list may grow. PETA is also preparing to release the names and photographs of other people it wishes to question with regard to their presence at demonstrations and volunteer activities. SeaWorld could face scrutiny by the U.S. Securities and Exchange Commission and other bodies now, but chances are that the McComb affair is just the tip of the iceberg in SeaWorld's dirty tricks department. We are dealing with a SeaWorld infestation, and it is likely to get much uglier.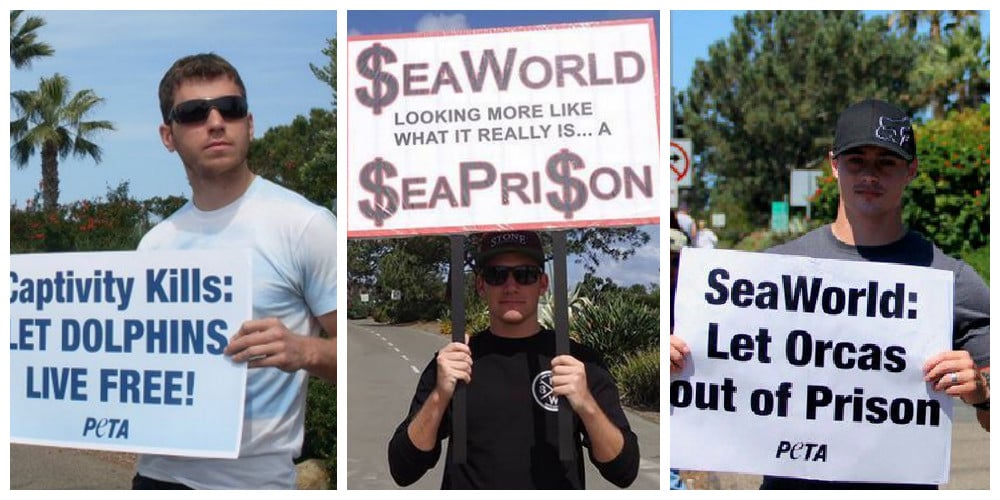 (Photo: April Cruz)