Update 8/20/2019: Your e-mails, calls, and demonstrations are working, and AAA clubs are listening. Following a vigorous PETA campaign that kicked off with a demonstration involving a life-size crying, chained inflatable orca outside AAA's office in New York's Upper West Side in July 2018, AAA Northeast has confirmed that it has ended SeaWorld ticket sales. AAA Northeast (which encompasses clubs throughout Connecticut, Massachusetts, New Hampshire, New Jersey, New York, and Rhode Island) now joins a growing list of travel-industry leaders—including AAA clubs in Arizona, Minneapolis, and Washington—that don't sell tickets to SeaWorld.
For an organization whose entire business model depends on helping to facilitate travel, AAA certainly doesn't seem to grasp the fact that in SeaWorld's tiny concrete prison cells, orcas—who naturally swim up to 140 miles every day—are being denied that basic need. Even though numerous other businesses and organizations have severed ties with SeaWorld, AAA is still promoting the abusement park.
So AAA members are telling the association "not on my dime" with protests at its offices across the country. PETA was at many of the demonstrations with our life-sized inflatable orca, complete with her SeaWorld ball and chain.
© Michael Mankong
https://www.facebook.com/elizabeth.argibay/videos/10156576763094855/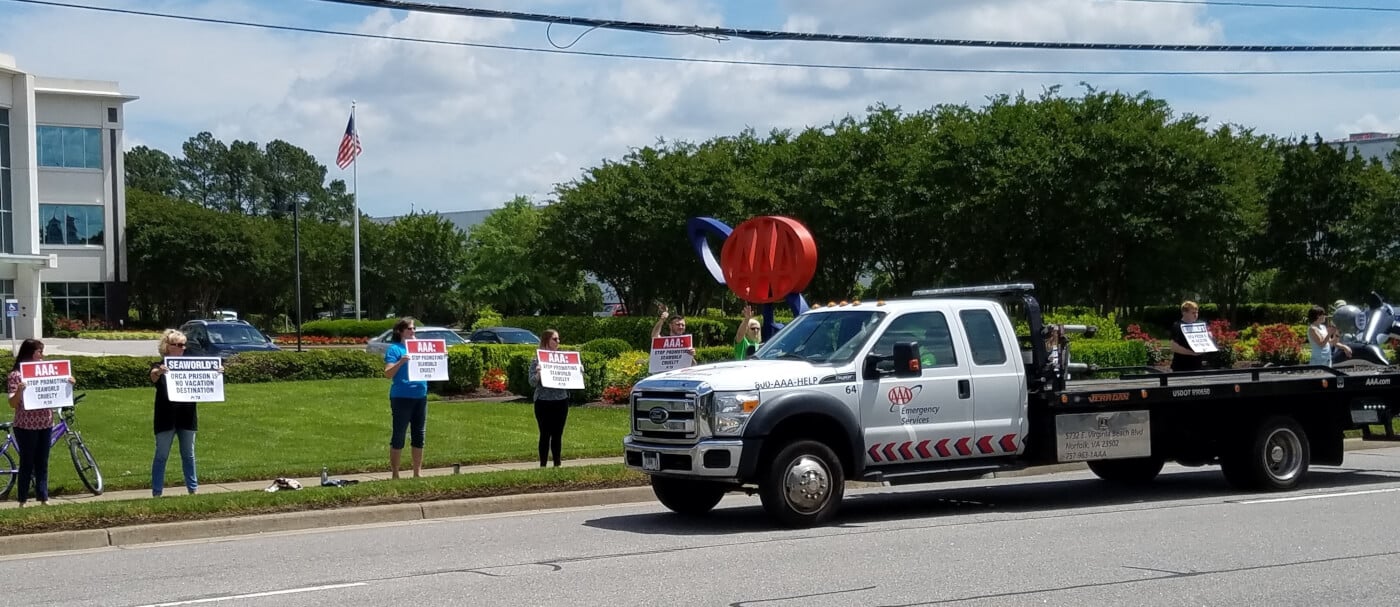 © Michael Mankong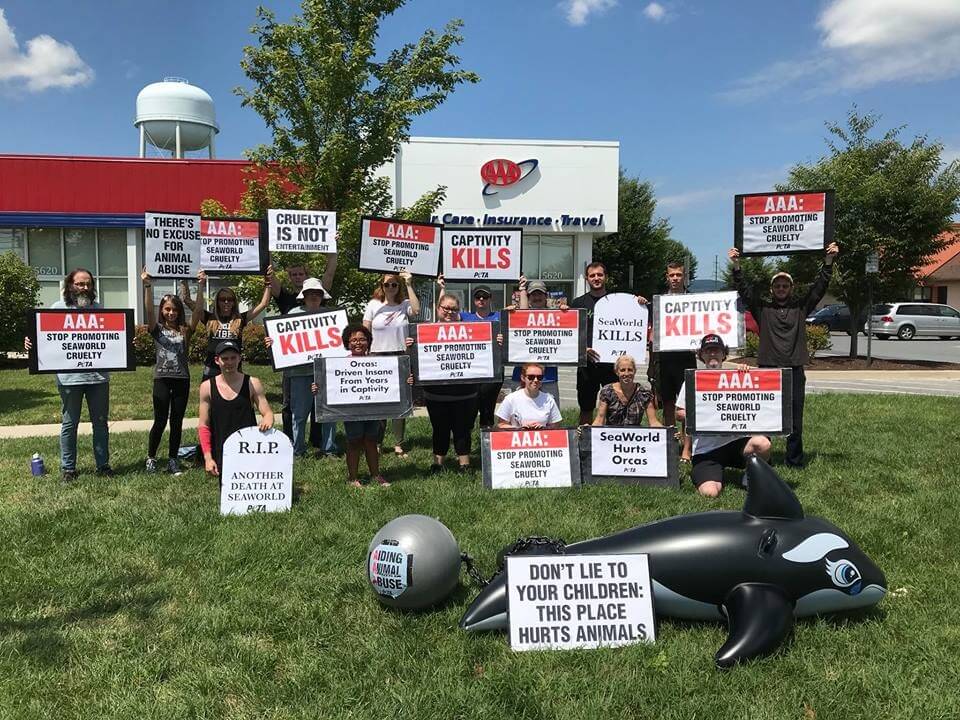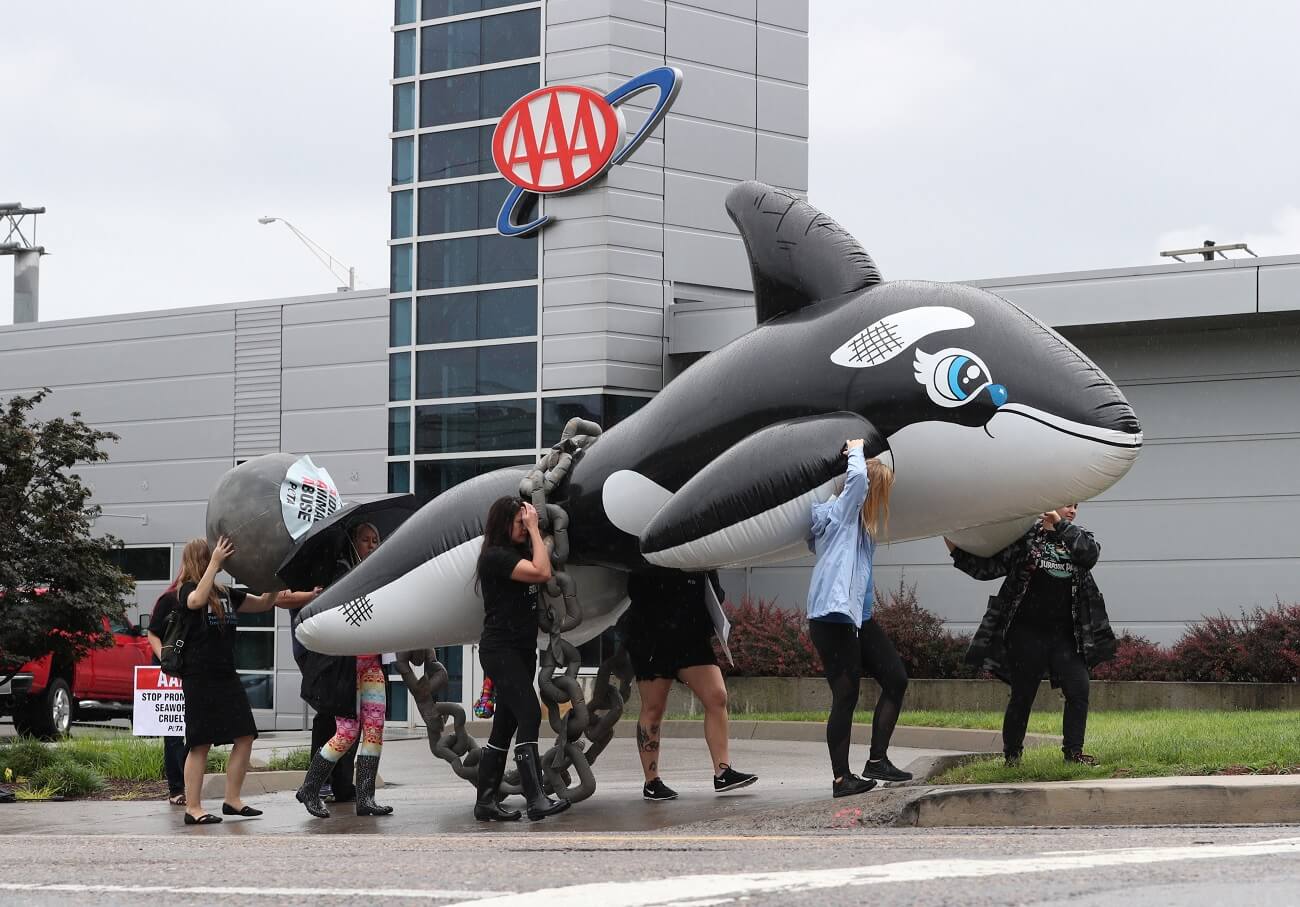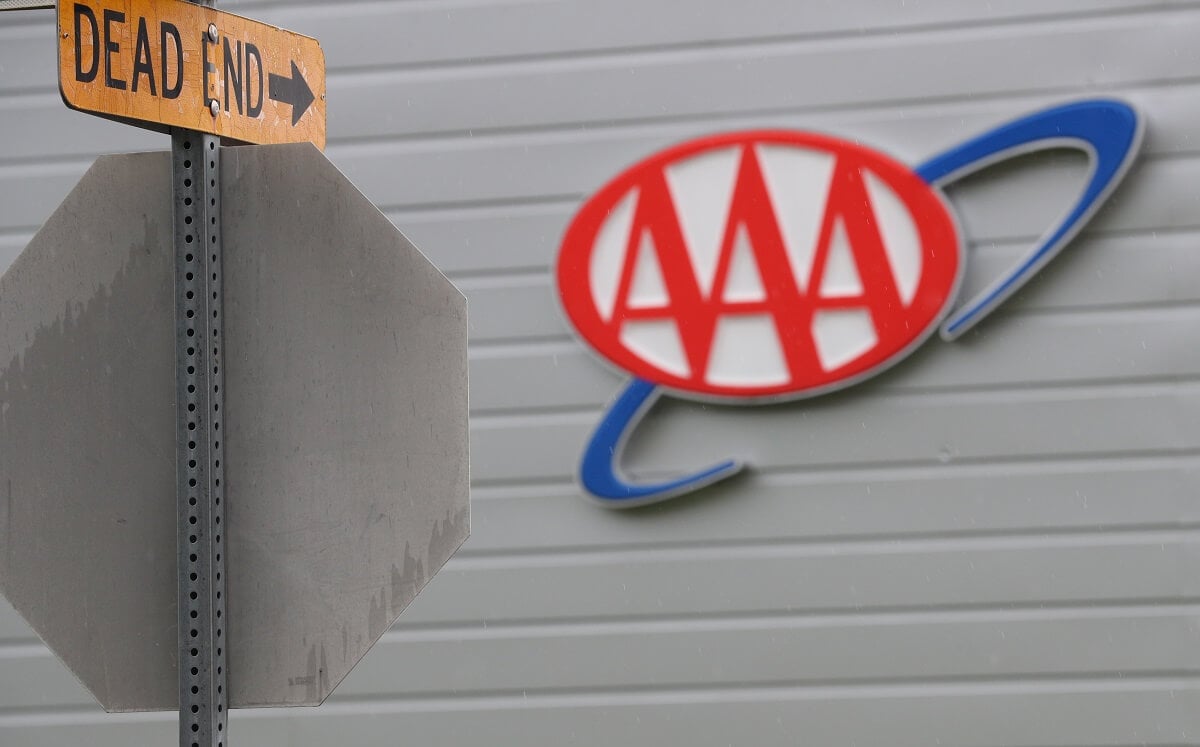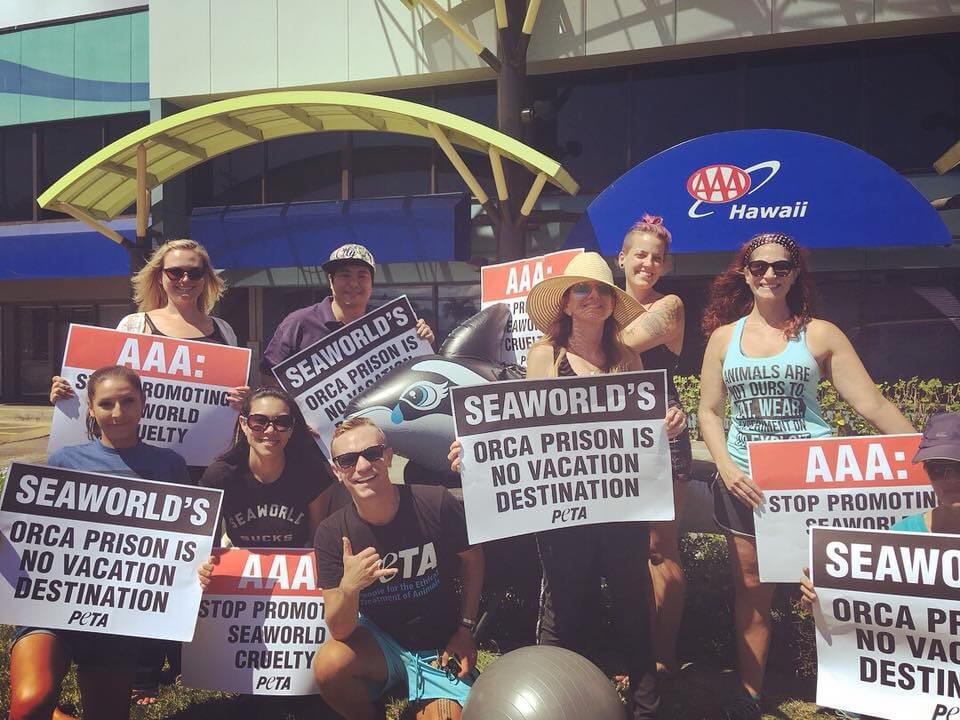 https://www.facebook.com/rachel.j.levyejsmont/videos/2008711962474183/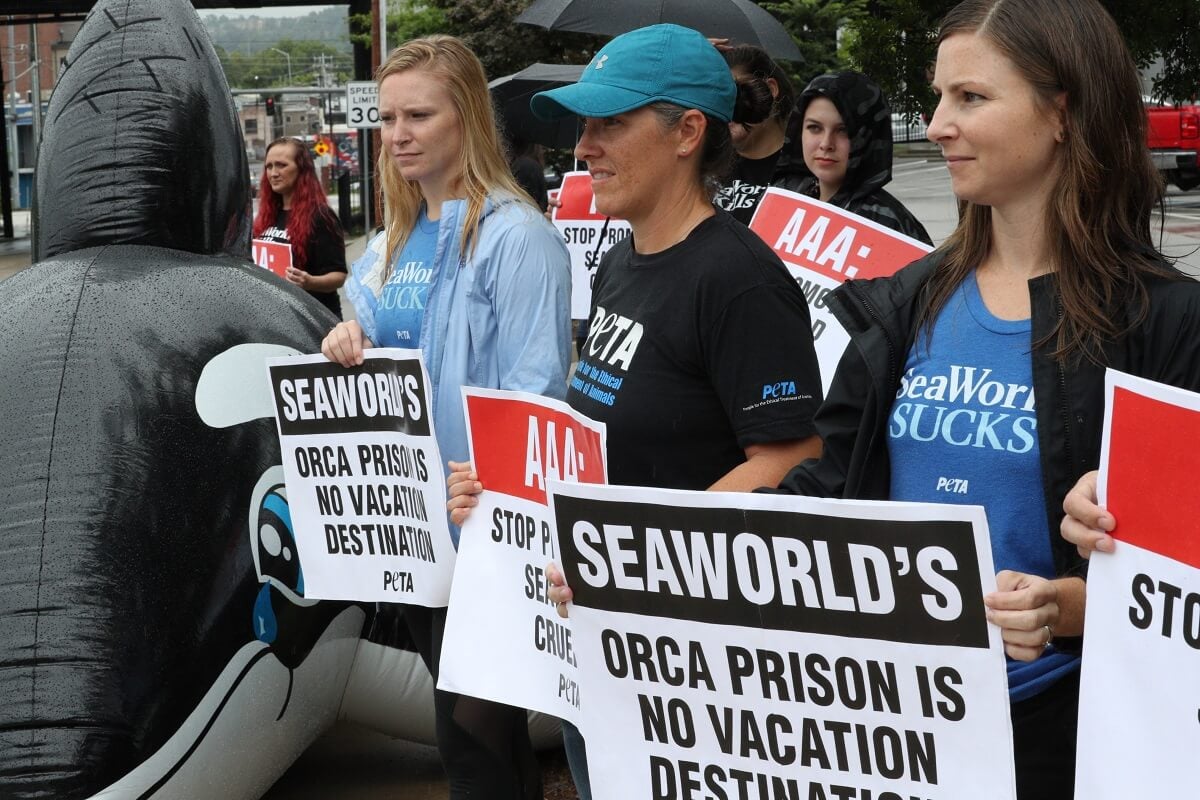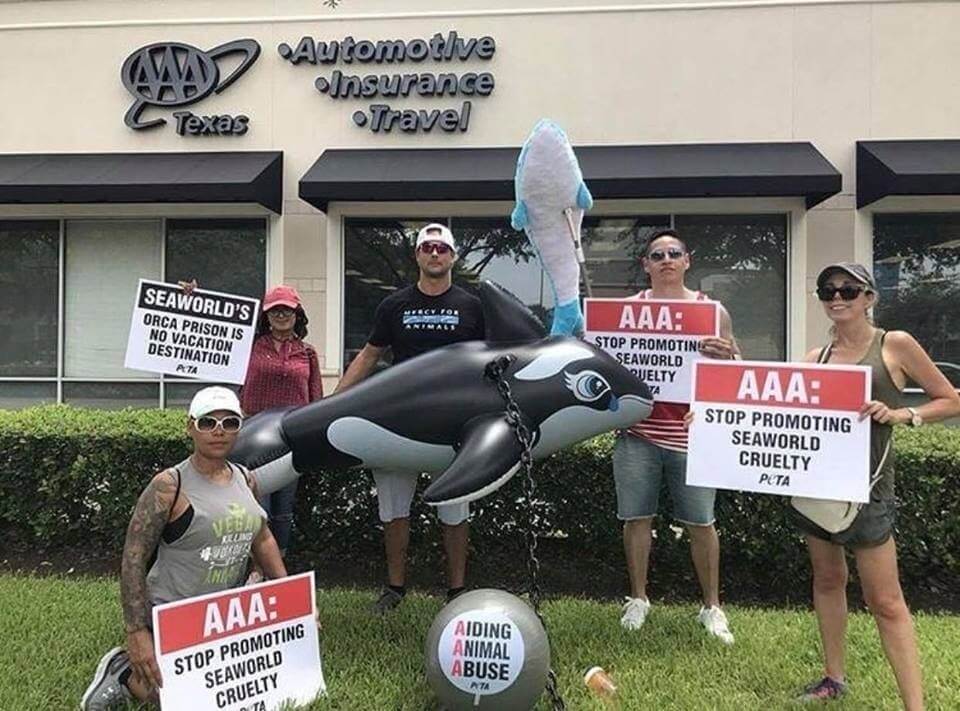 © Michael Mankong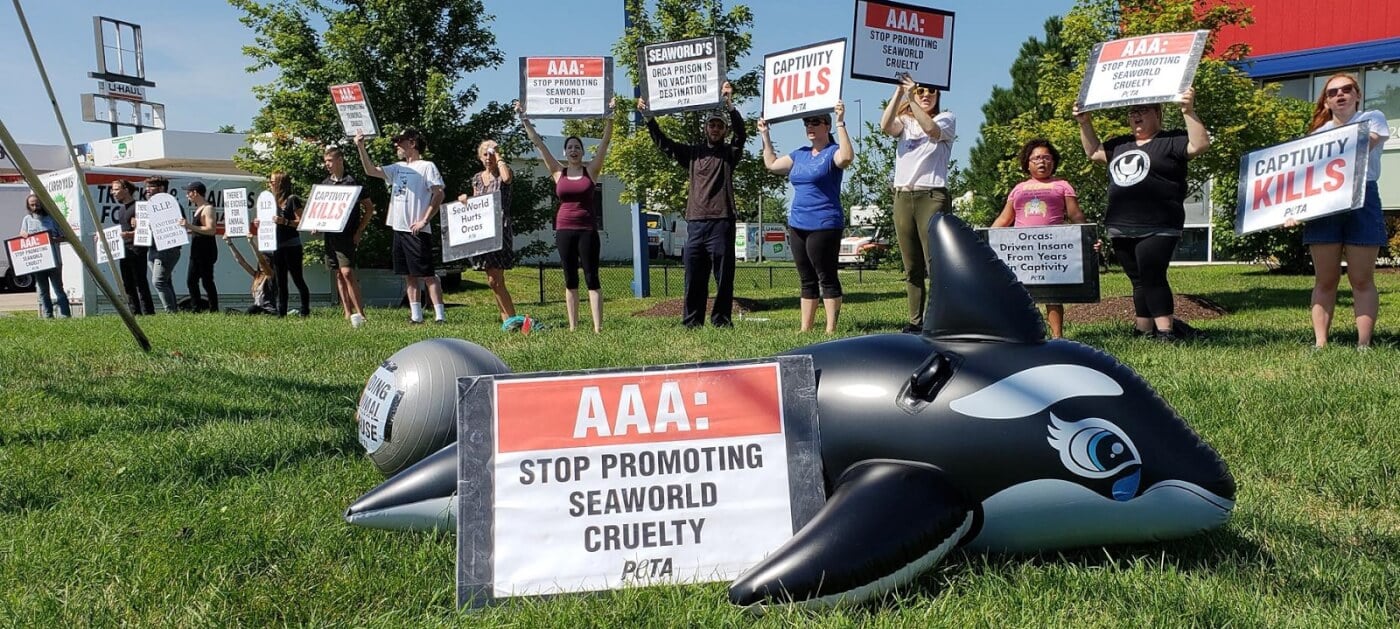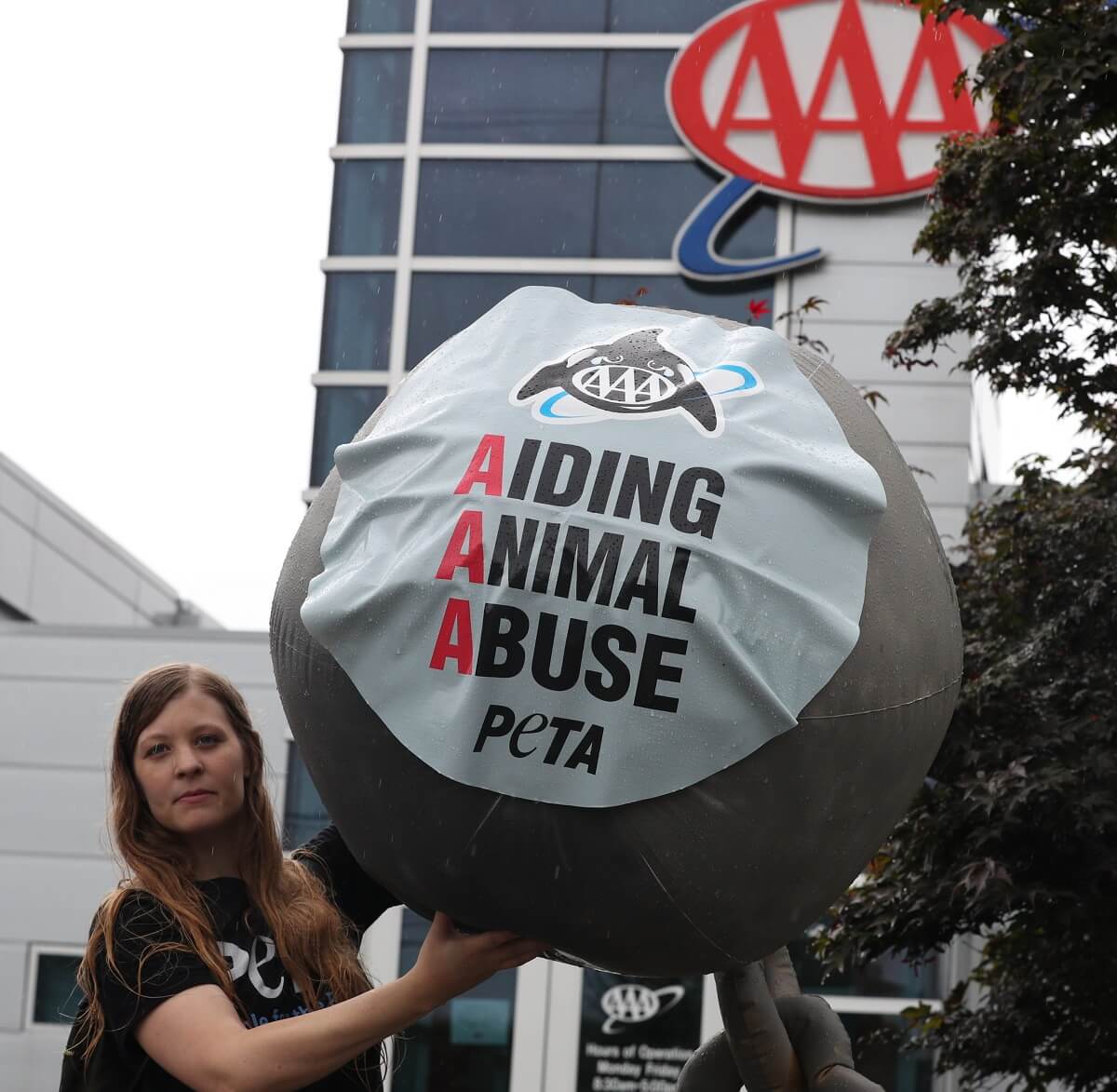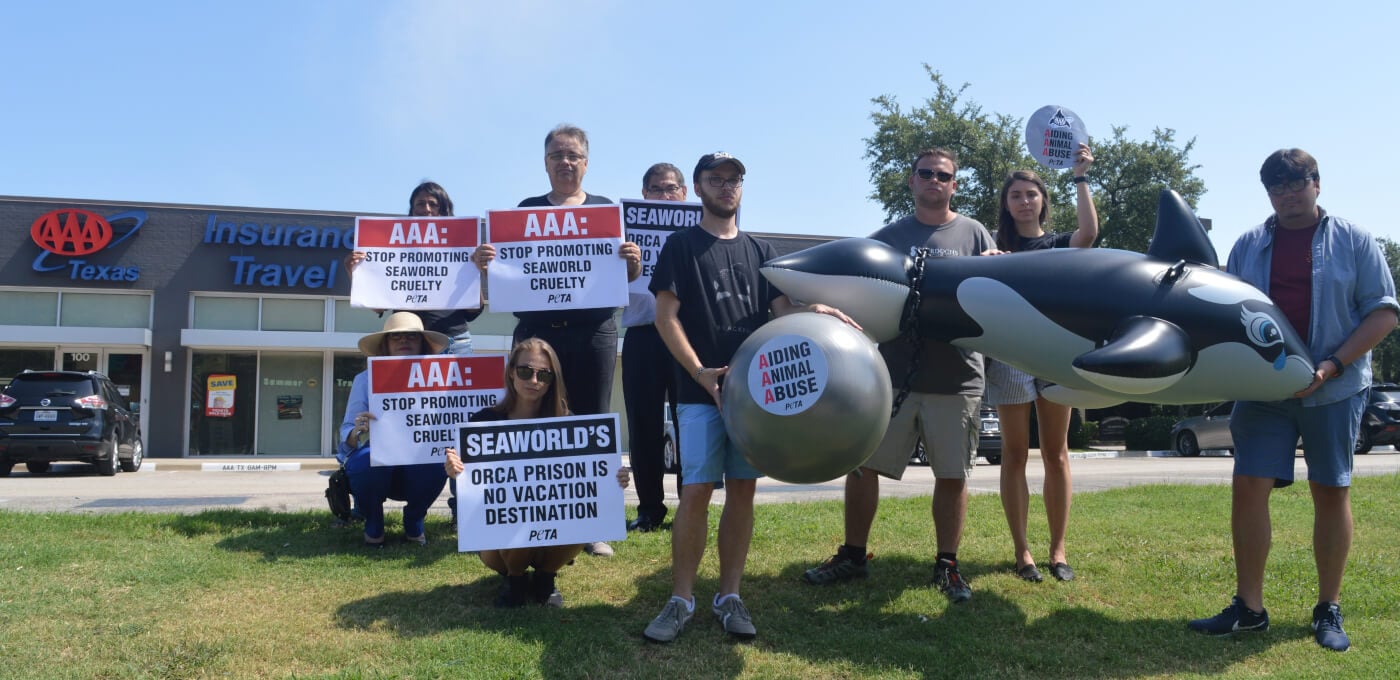 © Michael Mankong
If you'd like to help hold a peaceful demonstration at your local AAA office, PETA will provide you with all the information and supplies that you'll need. Just contact us at [email protected].
After animal advocates around the globe made their voices heard, dozens of companies and organizations ended partnerships with SeaWorld—including JetBlue, Southwest Airlines, STA Travel, Taco Bell, Savings.com, Hyundai Motor America, the Miami Dolphins, Panama Jack, and, just last week, massive travel agency Thomas Cook.
Let's win another victory for the orcas, polar bears, penguins, and other animals who are imprisoned at SeaWorld, put on display, forced to entertain crowds of humans day after day, and denied the only thing that they ask for: to live free. Tell AAA that these animals are the ones who truly need the company's emergency assistance.