On the heels of the California Coastal Commission's decision to approve SeaWorld San Diego's expansion plans as long as the park stops breeding orcas, SeaWorld has hired the law firm Manatt, Phelps & Phillips, LLP, to challenge the breeding ban. It's no surprise that it hired the same firm that fought—unsuccessfully—to overturn a decades-old ban on the importation of kangaroo skins into California.
SeaWorld is shameless in the lengths to which it will go to continue keeping orcas in cramped tanks. Take the recent debacle involving Florida's Department of Education (DOE), which rightfully removed references to SeaWorld from its website. Reports indicate that the same day that PETA hailed the department's decision to delete promotions for the theme park, a lobbyist for SeaWorld—a former top aide to Florida Gov. Rick Scott—asked the department about the issue. The DOE's communications director—whose husband is a deputy chief of staff for the governor—also got e-mails from Scott's office regarding SeaWorld. SeaWorld previously gave $30,000 to Scott's political committee.
Shortly thereafter, not only did the DOE do an about-face, the staffer who approved the deletion was also fired.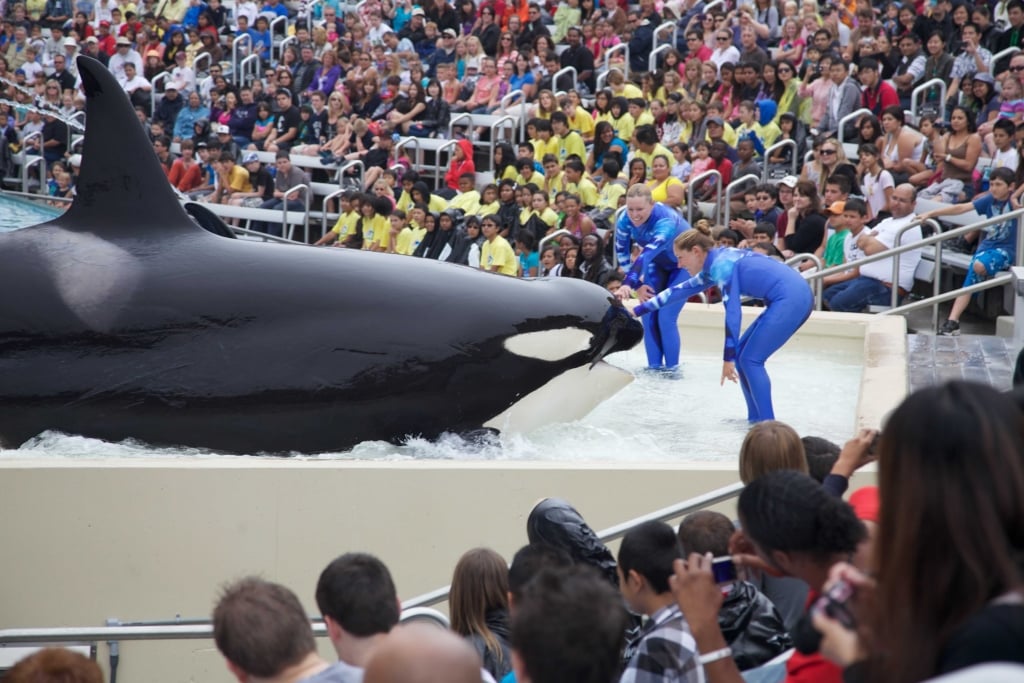 PETA is submitting a Freedom of Information Act request to get copies of those e-mails.
What You Can Do
Ask DOE officials to stop promoting SeaWorld's cruel confinement of marine mammals.