SeaWorld San Diego has received four citations, three of them categorized as serious, from the California Division of Occupational Safety and Health (Cal/OSHA), for failing to put into place an effective "injury and illness prevention program." Such programs are designed to identify workplace hazards that could result in serious injury or death. SeaWorld endangers the lives of its employees by putting them in close contact with orcas—the ocean's top predator. Cal/OSHA fined the theme park $25,770.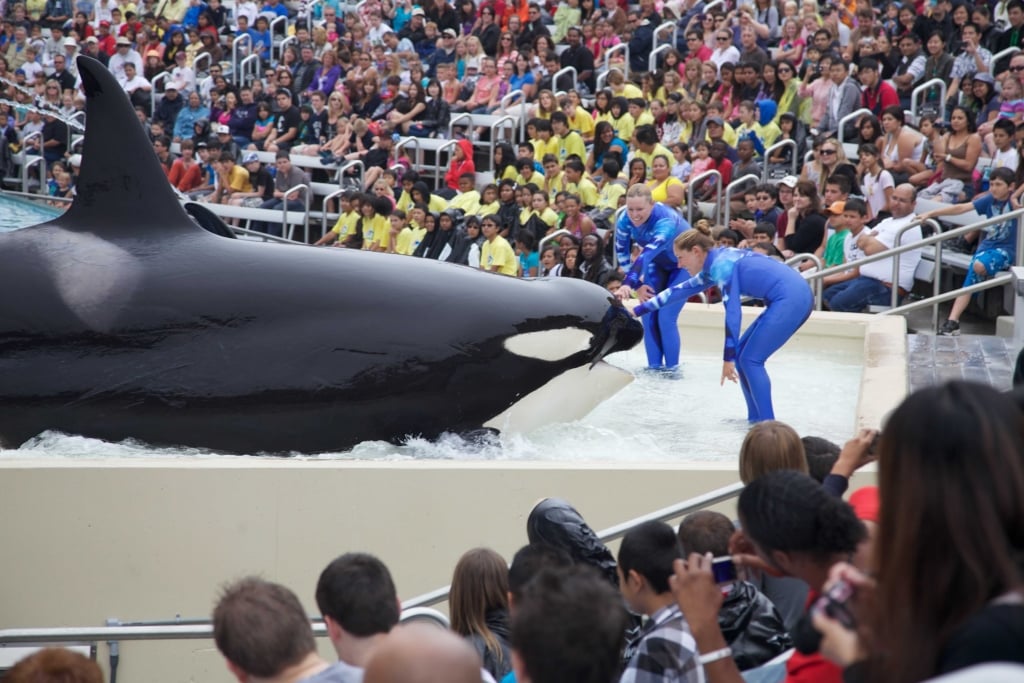 In two of the citations, Cal/OSHA specifically called out SeaWorld for failing to have procedures to protect employees and supervisors who "rode on the killer whales and swam with killer whales in the medical pool" and "who were present on the slide outs with killer whales in various pools."
This enforcement action comes after last year's unsuccessful federal appeal by SeaWorld: The U.S. Court of Appeals upheld the federal Occupational Safety and Health Administration's (OSHA) citation of SeaWorld for exposing trainers to the recognized hazards of working in close contact with killer whales during performances. SeaWorld had been cited after trainer Dawn Brancheau was dragged underwater and dismembered by the orca Tilikum.
SeaWorld's own (incomplete) corporate incident logs include "600 pages of incident reports documenting … some 100 occurrences of killer whales biting, hitting, lunging toward, pulling on, pinning, dragging, and aggressively swimming over SeaWorld trainers," according to OSHA.
What You Can Do
Ask SeaWorld's new CEO to begin the process of transitioning the orcas to protected coastal sea pens immediately.