SeaWorld's new CEO, Joel Manby—and his family and neighbors—got a wake-up call on Saturday morning, courtesy of PETA. Armed with signs proclaiming, "Joel Manby Runs Orca Prisons" and "The World Is Watching: Release Orcas to Sanctuaries," PETA supporters gathered outside Manby's Alpharetta home to encourage him to take the park in a new direction—one with coastal sanctuaries, virtual-reality displays, and other animal-friendly innovations—instead of being a cruel prison for captive orcas.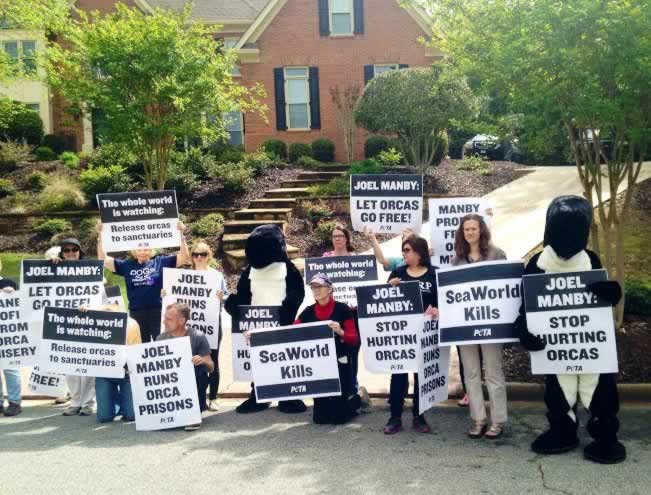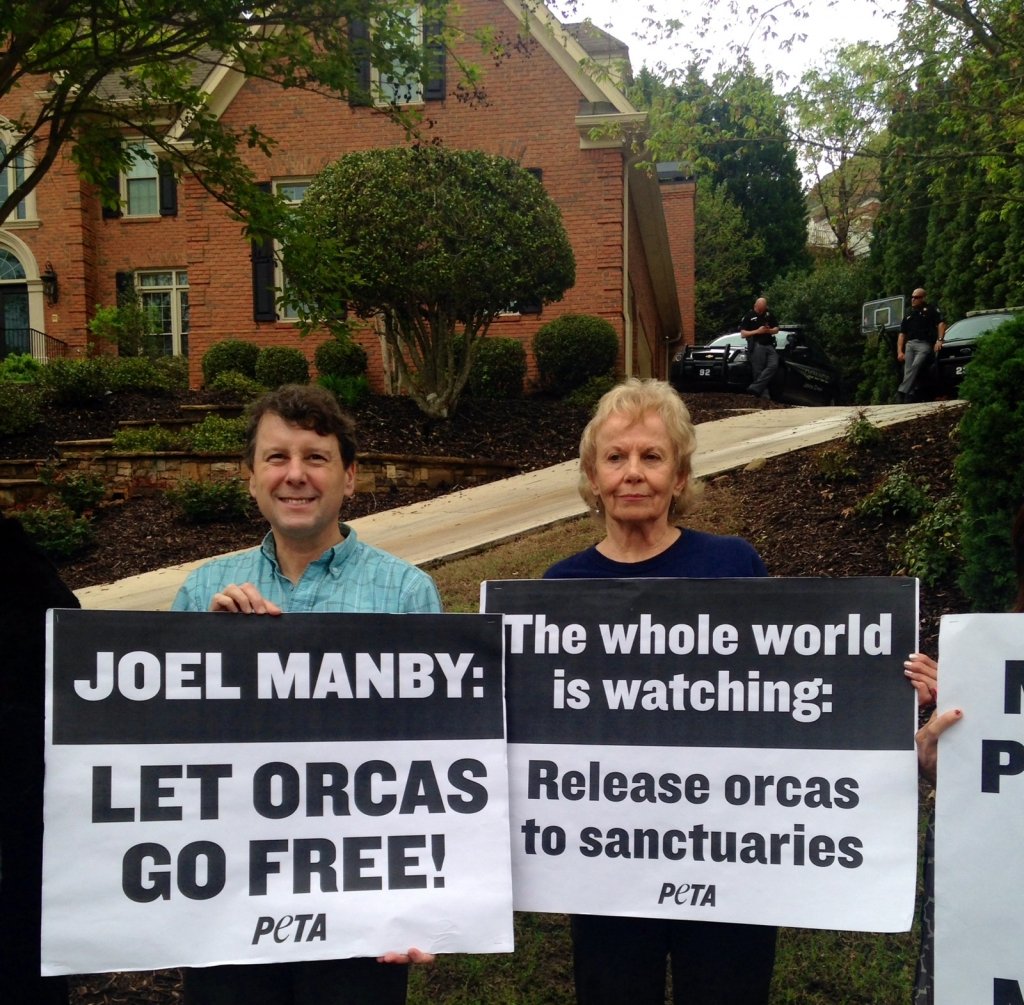 "Now that the public knows how the orcas at SeaWorld are drugged, separated from their families, and deprived of everything that's natural to them, SeaWorld is running low on credibility and ticket-buyers," said PETA Campaign Specialist Ashley Byrne. "PETA is reminding Joel Manby that his first priority should be to move the orcas to coastal sanctuaries, where they could finally live a more natural life."
At least 37 orcas have died at U.S. SeaWorld parks and at an affiliated facility from causes such as severe trauma and intestinal gangrene. PETA—whose motto reads, in part, that "animals are not ours to use for entertainment"—is calling on SeaWorld to develop ocean sanctuaries in which orcas could be rehabilitated and finally have the opportunity to engage in natural behavior that visitors could observe from nearby "whale watching" centers.
What You Can Do