Thirty-eight. That's how many orcas have died on SeaWorld's watch.
To show SeaWorld that the blood of these 38 orcas is on its hands, PETA supporters held a massive "die-in" featuring 38 bodypainted "orcas" at Balboa Park's Plaza de Panama Fountain in San Diego.
SeaWorld's announcement that it will stop forcibly breeding orcas for its shows doesn't go far enough—it does nothing to help the animals who are already confined to tiny tanks, swimming in endless, desperate circles.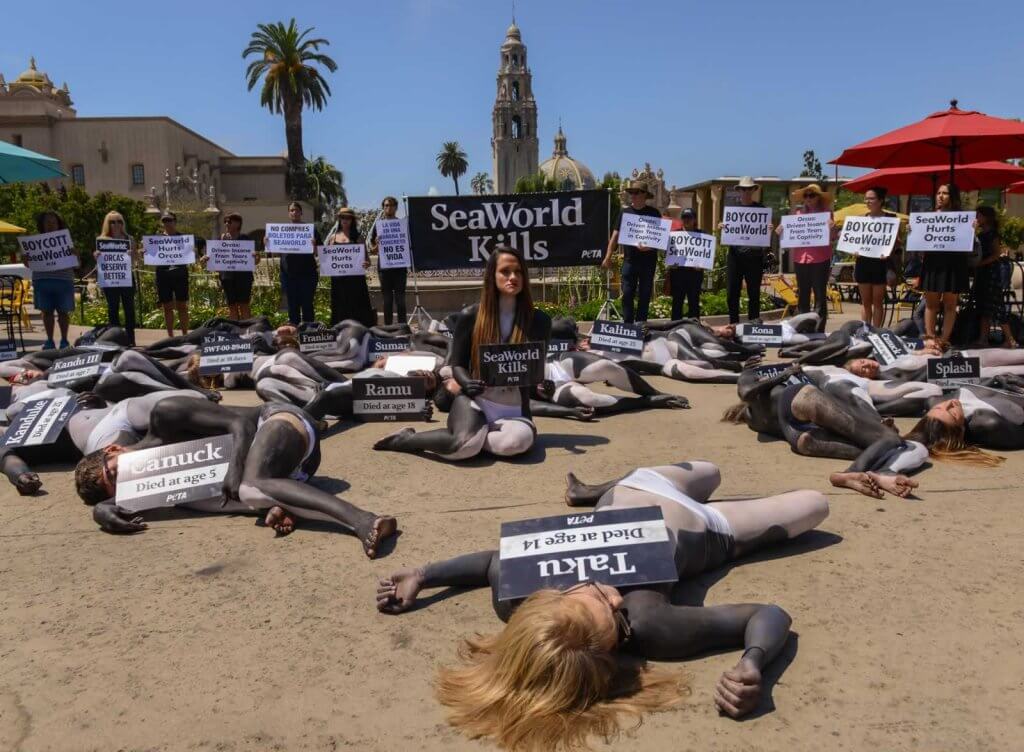 Tell SeaWorld that these orcas deserve to be retired to seaside sanctuaries—while there's still time.