A massive banner proclaiming, "Orcas at SeaWorld Want Freedom, Too!" flew over Orlando on the Fourth of July. The banner spent 35 minutes circling above SeaWorld during the park's  "One Ocean" orca show—in addition to flying over Disney, Universal Studios, and other tourist attractions—as a reminder that while people across the country celebrate freedom, orcas at SeaWorld are trapped in barren, cramped tanks and forced to perform circus-style tricks.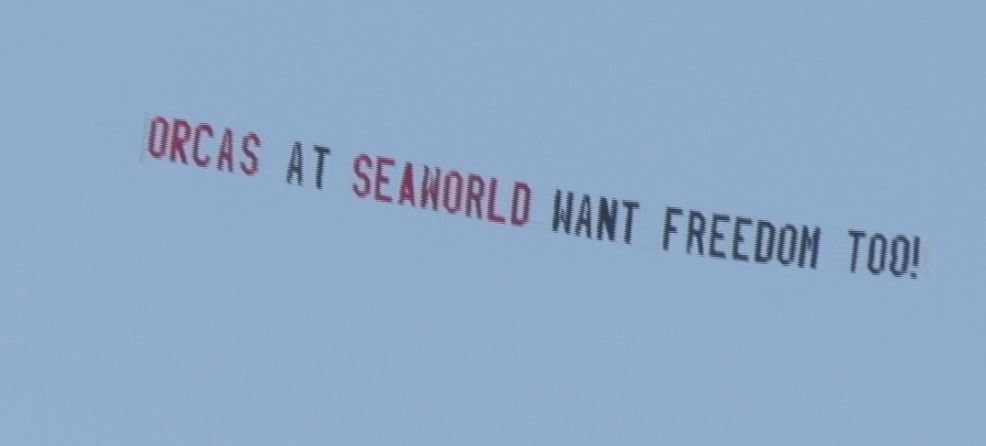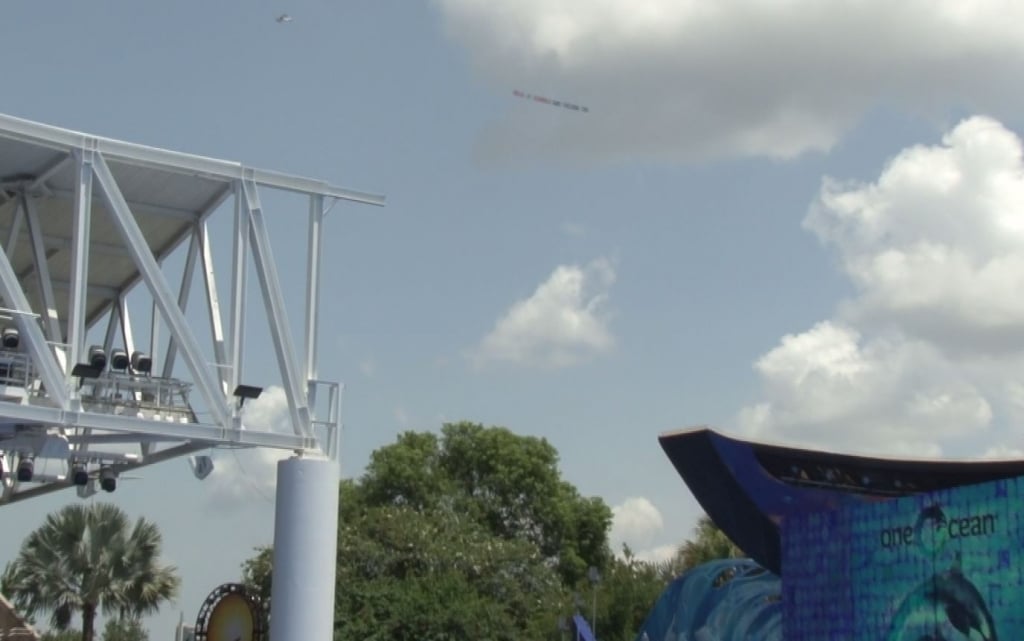 Orcas at SeaWorld are forcibly bred, separated from their families, and confined to barren tanks that, to them, are the size of a bathtub. PETA is calling on SeaWorld to develop ocean sanctuaries in which orcas could be rehabilitated and finally have the opportunity to engage in natural behavior that visitors could observe from nearby "whale watching" centers.
What You Can Do
Please urge SeaWorld to make the humane decision to retire the animals it holds captive to sanctuaries.