On 23 June 2010, Morgan, a young female orca, was found emaciated in the Wadden Sea off the coast of the Netherlands. The Dolfinarium Harderwijk in the Netherlands—in consultation with the Netherlands Ministry of Agriculture, Nature, and Food Quality—captured Morgan and transported her to the dolphinarium under a permit that specifically provided for her recovery, with the purpose of subsequent release. She recovered at the dolphinarium in just a few months.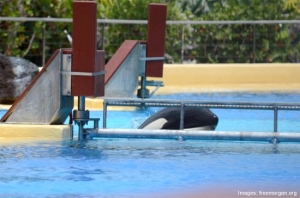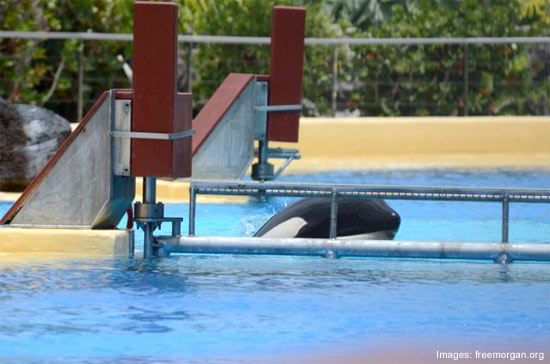 © Free Morgan Foundation
During this time, a group of more than 30 experts—the Free Morgan Foundation (FMF)—compared Morgan's unique calls to other orcas in the region and found that she most likely belonged to an orca population in the Norwegian Sea. The FMF also developed a plan for Morgan's rehabilitation in a holding area in the Netherlands that featured semi-natural conditions, with the intent of reintroducing her to her pod.
Despite this evidence and even though the initial purpose of Morgan's recovery was to return her to her home and family, the dolphinarium publicly renounced this option in December 2010, based on the advice of seven individuals. It later came to light that these individuals were given incomplete and inaccurate information from the dolphinarium and that, after being presented with the complete story by FMF, four of the seven recanted their advice to keep Morgan in captivity and found that she was a suitable candidate for rehabilitation and potential release.
Nonetheless, in November 2011, the Dutch government allowed Morgan to be shipped off to Loro Parque on the Spanish island of Tenerife. Morgan is now being abused and forced to perform with five orcas on loan from SeaWorld. At Loro Parque, Morgan – an intelligent, social ocean animal – is being kept in pitifully small tanks and denied everything that is natural and important to her.
Visit PETA.org.uk to find out more about what you can do to help Morgan.