This Día de los Muertos, PETA Latino set up vigils in Orlando, Florida; San Antonio; and San Diego for the 500+ dolphin and whale victims of SeaWorld, asking anyone present or observing from afar to honor the memory of the dead by never buying a ticket to the marine parks.
A traditional Mexican ofrenda, or altar for loved ones who have passed away, is the centerpiece of the vigils, including pictures of some of the animals used for entertainment who died at SeaWorld. The Spanish word ofrenda means "offering" in English, and the tradition extends back to the pre-Hispanic era. Altars are usually prepared a few days before Día de los Muertos, with November 1 dedicated to deceased children and November 2 to adults. All elements placed on the altar celebrate the dead who were beloved by the living, welcoming them into the afterlife and remembering each of them with candles, stories, and sacred contributions. The practice is often seen as a bridge between those alive and those passed, one that can only be crossed on the Day of the Dead when the rare reunion and celebration become possible.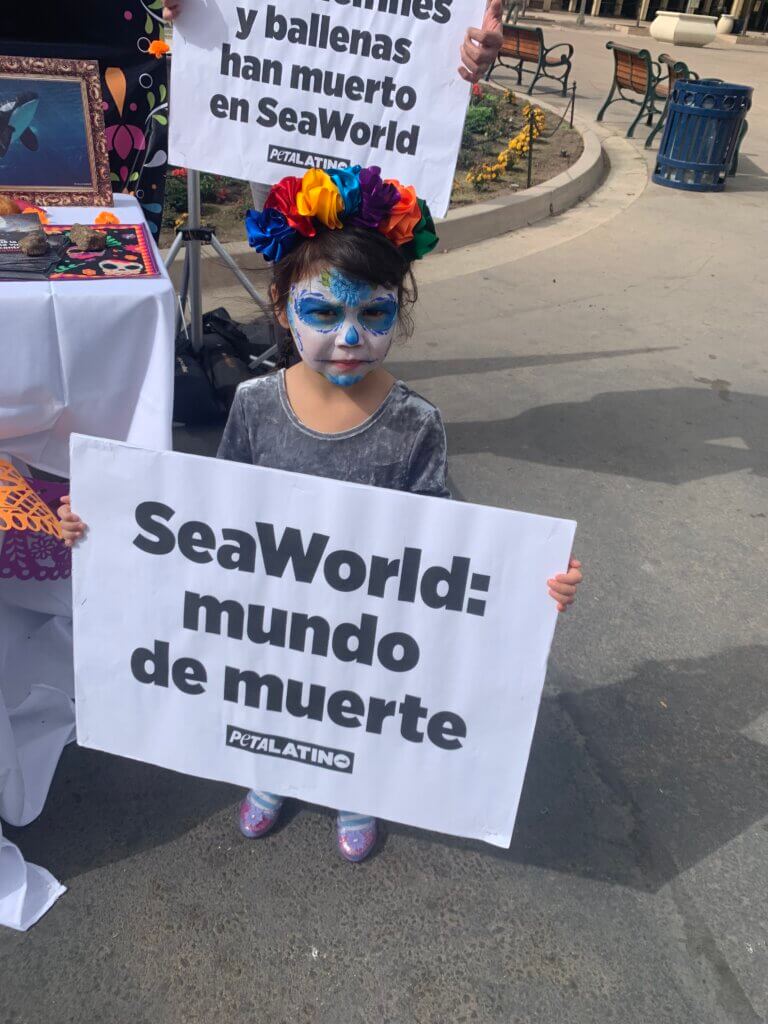 These orca ofrendas are graced with sugar skulls, Mexican paper flags, candles, and paper marigold flowers. A large banner behind the altar says, "QEPD los 500+ delfines y ballenas que murieron en SeaWorld," honoring the 500+ dolphins and whales who died at SeaWorld. Activists in traditional Catrín and Catrina face paint and wearing orca masks modeled after Mexican sugar skulls also held signs in Spanish and English saying, "Honor Their Memories. Close SeaWorld" and "SeaWorld = Mundo de los Muertos" ("World of the Dead"), helping viewers make a connection with the animals and take action to close the parks.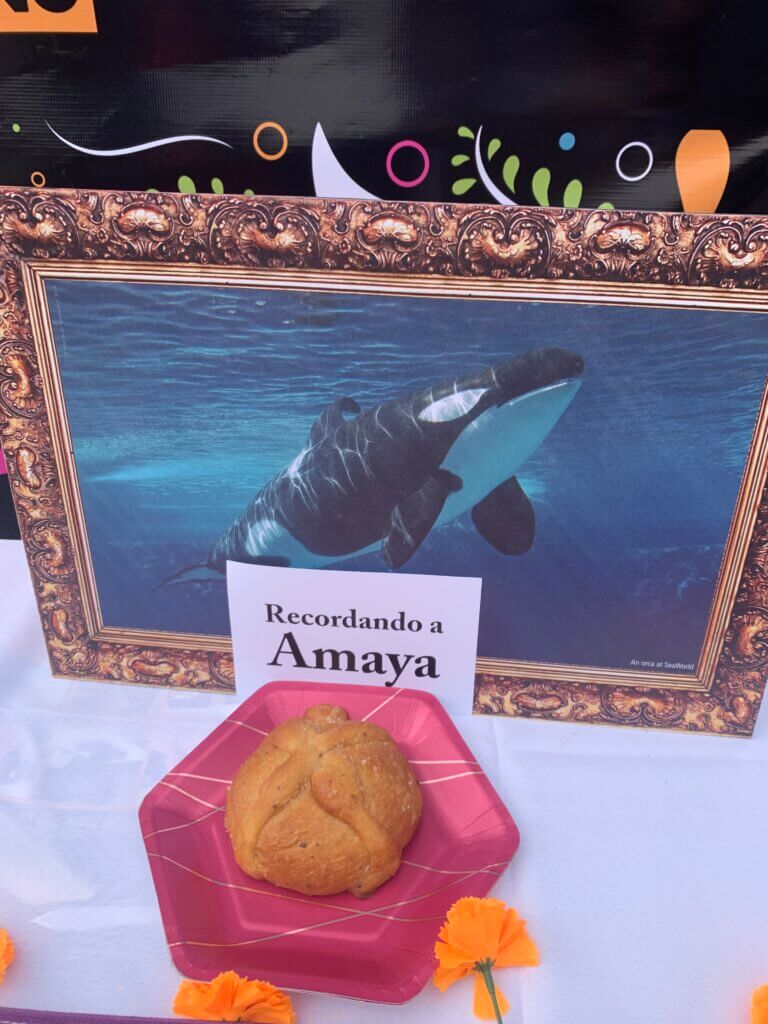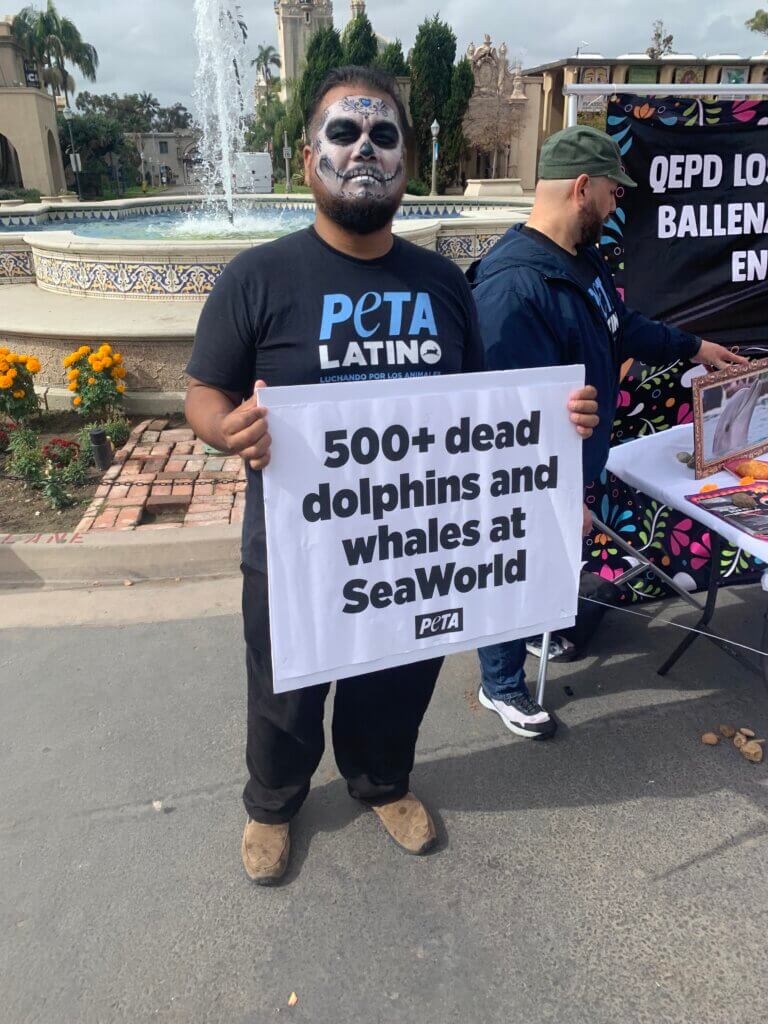 These vigils also highlight how intelligent and sensitive dolphins and whales are confined to tiny, barren tanks and endure constant stress from being forced to perform and interact with the public. Activists and participants are also sharing stories about the orcas and other dolphins, as done traditionally on Día de los Muertos for loved ones who have died.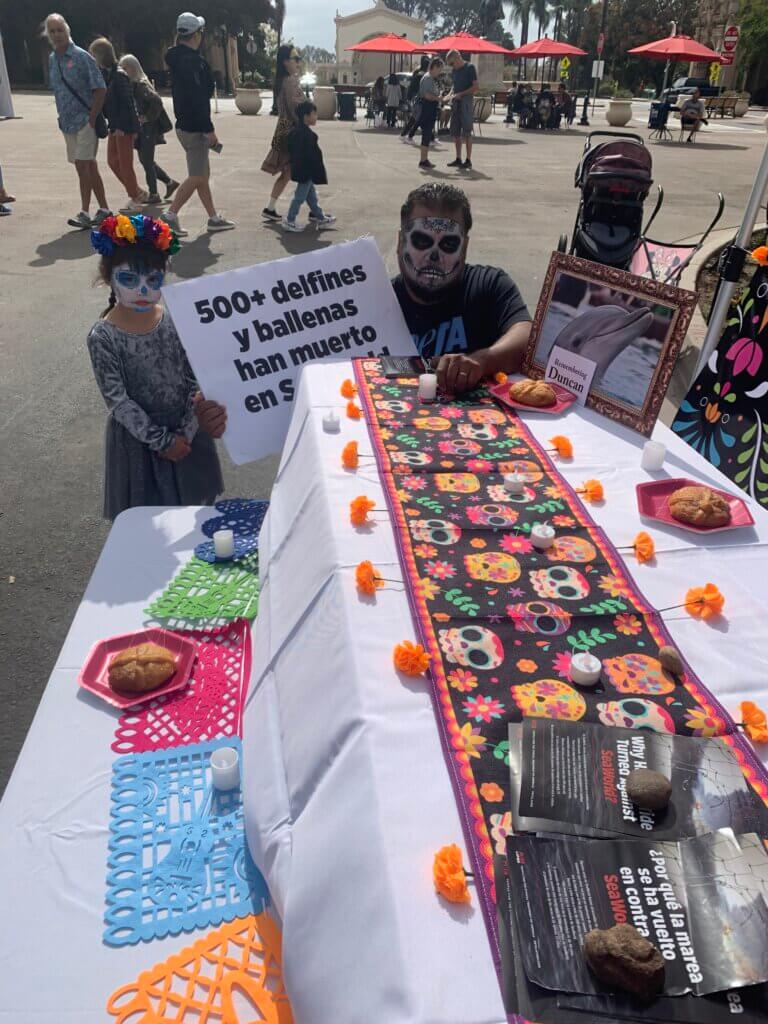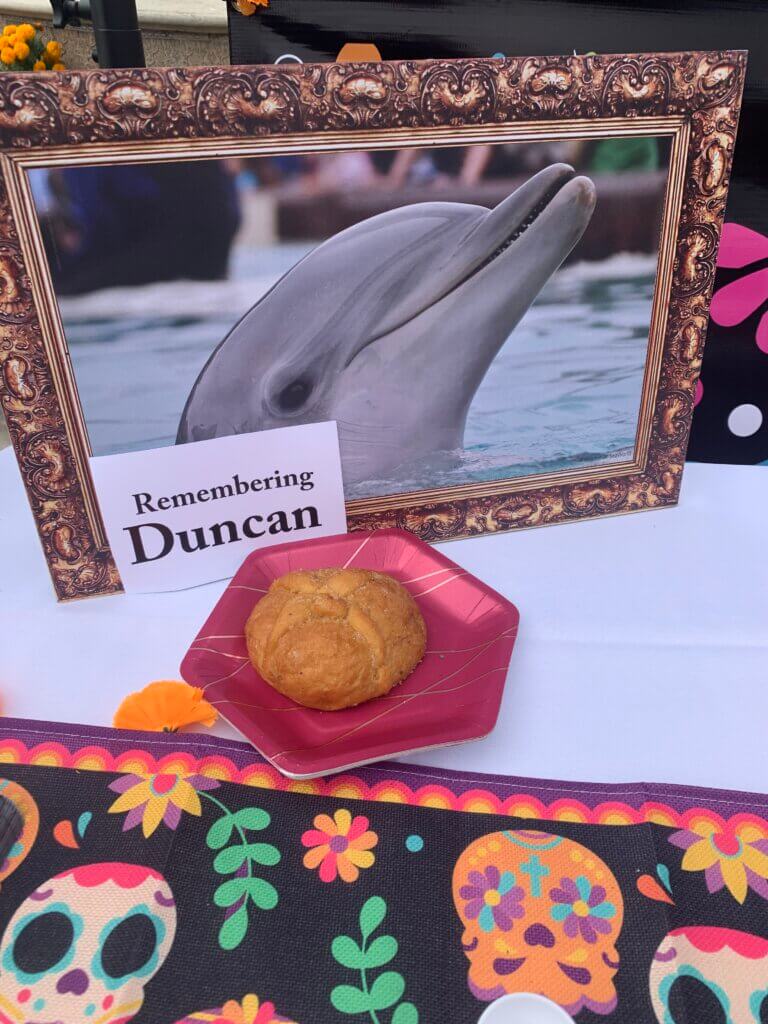 The San Diego and Orlando demonstrations were held on November 1, and the San Antonio vigil was held on November 2. In all three cities with SeaWorld locations, PETA Latino is calling on the marine parks to release the surviving marine mammals into seaside sanctuaries before they, too, die in tiny tanks. Honor these animals who have passed away by clicking the button below:
---