Another animal has died prematurely at the hands of SeaWorld—this time a 4-year-old female beluga, Bella, who was born at SeaWorld San Antonio. The cause of death is not yet known, but there are reports that she was battling an illness.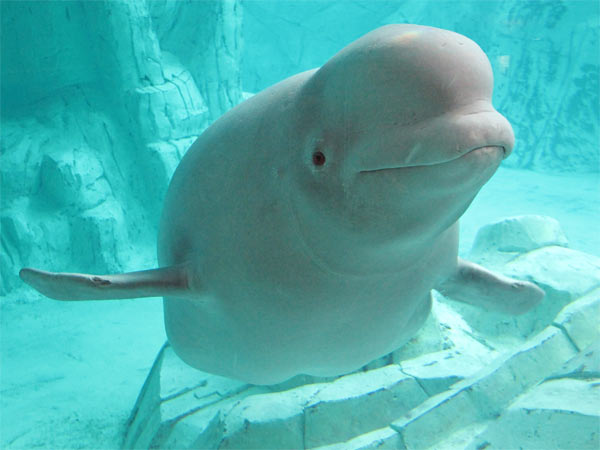 More than a dozen beluga whales have died prematurely at SeaWorld San Antonio since 1993. Beluga whales have a natural life expectancy of 35 to 50 years in the wild, but in captivity, they are subjected to a life of deprivation and isolation in tiny concrete tanks.
Momentum is on our side.
Thanks to Blackfish and PETA's lawsuit against SeaWorld for violating orcas' right to freedom under the 13th Amendment, people are increasingly aware of the dire consequences of captivity at SeaWorld, and thus, attendance is down.
That's not to mention the recent victory in which the Georgia Aquarium's application to import wild-caught belugas and send many of them off to SeaWorld was denied, all thanks to the thousands of you who responded to PETA's call for action as well as Kim Basinger, who submitted a strong appeal on PETA's behalf. The deaths of young whales such as Bella were precisely the motivation behind SeaWorld's and the Georgia Aquarium's failed attempt to import these whales: to have another chance—despite the utter failure of its breeding program—to ensure that it would have a constant supply of belugas who could be forced to do tricks and interact with the public.
What You Can Do
Please help PETA keep the pressure on SeaWorld and other marine parks and aquariums until every whale swims free.