SeaWorld wants the California Coastal Commission (CCC) to approve a backdrop that mimics the Pacific Northwest Coast—the rightful home of many orcas—at its San Diego abusement park. It would be part of the new "orca experience" and feature fake rocks, fake trees, and a fake waterfall.
What's wrong with this picture?
Everything.
The backdrop is a mockery of the freedom that orcas at SeaWorld never get to experience, and it doesn't do a thing to ease their misery.
Instead of socializing and swimming wherever they want—often up to 100 miles a day—orcas at SeaWorld are held prisoner in sterile concrete tanks that afford all the room of a bathtub. All they can do is float or swim listlessly in circles.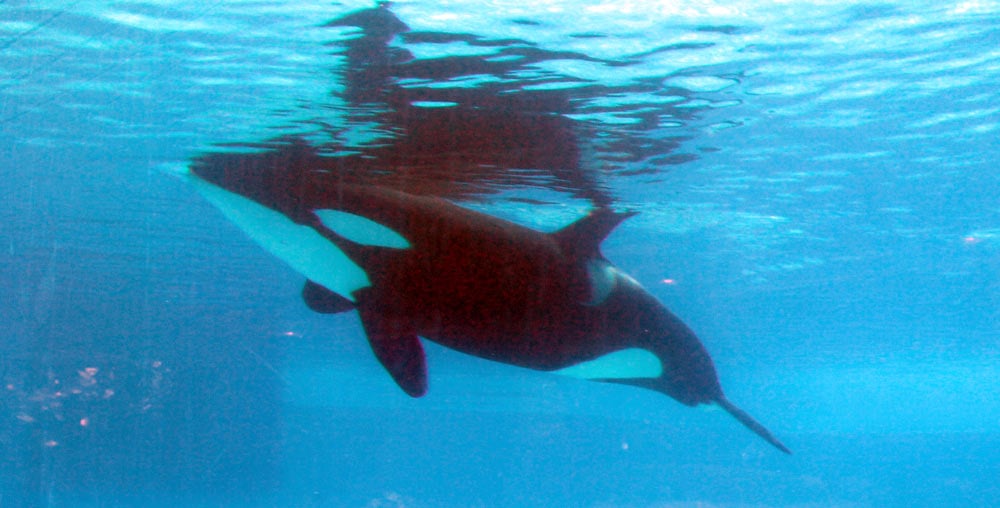 The CCC is holding a public hearing on SeaWorld's permit application on Friday, November 4, in Half Moon Bay, California—and PETA will be there to hold a demonstration pointing out the absurdity of the proposal. The only lesson that SeaWorld's refurbished orca show teaches is that it's all right to imprison animals for "entertainment" and to fatten the bottom line.
Last year, following meetings with PETA, a campaign that collected 120,000 letters from members and supporters, and a protest that drew several hundred caring individuals, the CCC approved SeaWorld's request to build its "Blue World" tank on the condition that it stop breeding orcas, which has since been made illegal in California. When SeaWorld realized that it couldn't expand its breeding program, it abandoned the project.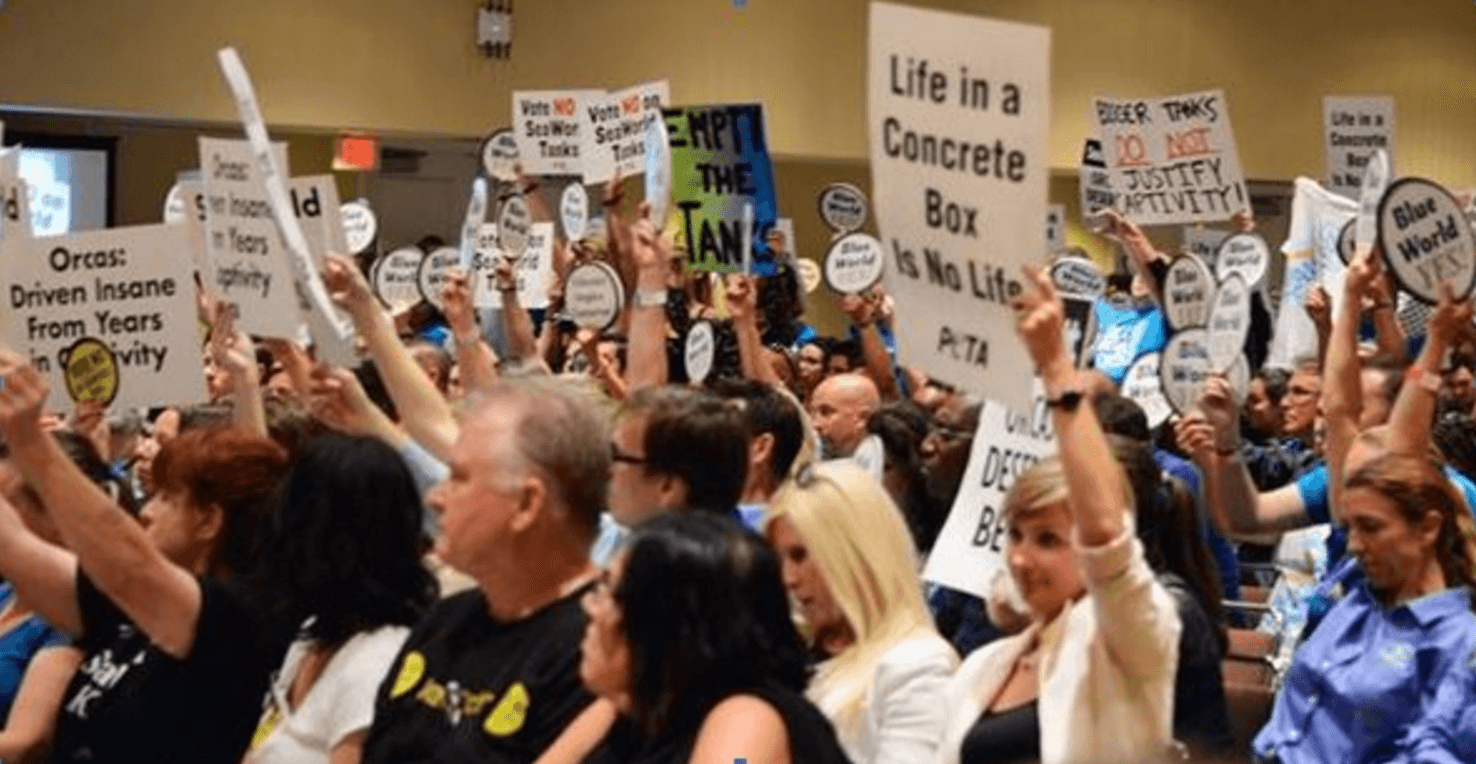 In a rare instance, SeaWorld acknowledged the writing on the wall and announced earlier this year that it will end all its orca-breeding programs, because, according to its CEO, "the data and trends showed it was either a SeaWorld without whales or a world without SeaWorld."
It's a welcome first step, but it's not enough. Now, SeaWorld needs to send the orcas it's still holding captive to coastal sanctuaries so that they can experience some semblance of the life that they've been denied—not just a picture of it.
What You Can Do
If the orcas aren't sent to sanctuaries, they could spend decades in captivity. Urge SeaWorld to retire them and to stop using all animals. Until then, stay away from any attraction that uses animals. Buying a ticket only supports their abuse.