Update: April 15, 2020
SeaWorld is sinking to new depths in the wake of shutdowns caused by the novel coronavirus pandemic. According to recent reports, six highly-paid executives at the abusement park chain received bonus compensation—with roughly $6.8 million in stock options split among them—after the short-lived tenure of former CEO Serge Rivera abruptly ended when he resigned in early April. These corporate bigwigs are raking in a windfall in bonuses while 90% of SeaWorld's staff members are furloughed and intelligent, sensitive marine animals remain trapped in cramped tanks, slowly losing their minds.
"Desperate to cling to executives who are fleeing faster than rats on a sinking ship, SeaWorld has squandered money on bonuses for its top staff, throwing the lowest-paid employees in the deep end along with the orcas and other dolphins who ache to be free."

— PETA President Ingrid Newkirk
PETA is still calling on SeaWorld to use the coming weeks of quarantine-driven park closures to develop a plan to move the orcas, bottlenose dolphins, and other marine mammals it holds captive to seaside sanctuaries where they'd no longer be locked in cramped tanks for life.
Originally posted on March 27, 2020:
A whale of a fail! Breaking reports allege that, in response to park closures amid the COVID-19 pandemic, SeaWorld has furloughed over 90% of its workers. According to reports, after March 31, the company will no longer pay these employees. But PETA and compassionate people everywhere know that SeaWorld should let the animals go—not the workers.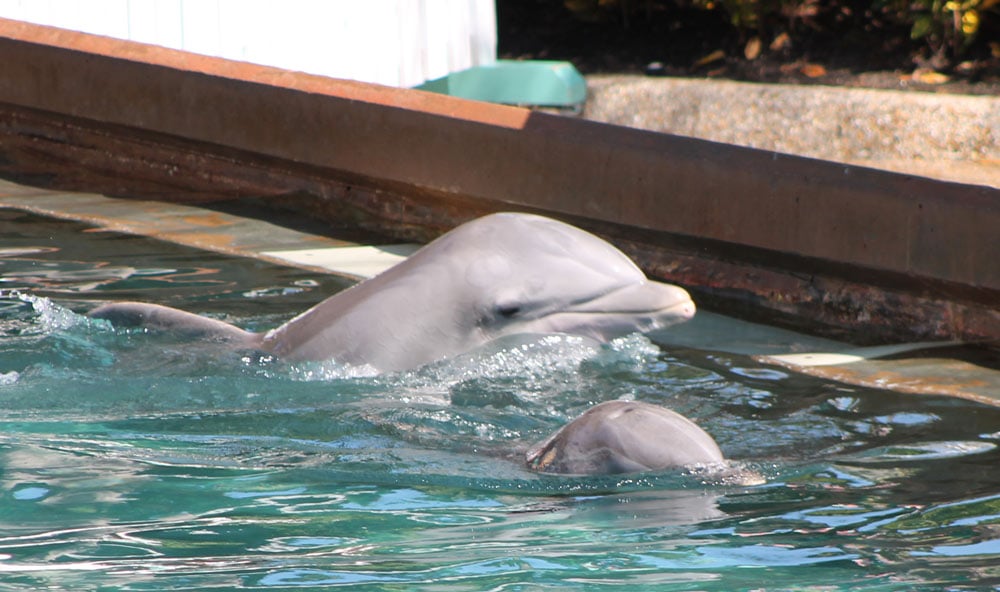 SeaWorld and other marine parks send the wrong message: that it's acceptable to imprison animals, deprive them of freedom of movement, deny them the chance to establish natural territories and explore, breed and group them as we—not they—please, and watch them go insane from stress and frustration.
Were You Furloughed by SeaWorld? Help Animals—Be a Whistleblower
Did you just learn firsthand how cold SeaWorld can be? PETA is asking any current or former employees of the marine park to do the right thing and come forward as potential whistleblowers with tips about cruel treatment of animals. Anyone with credible information can e-mail us directly at [email protected]. All potential whistleblowers can rest assured that confidentiality is very important to us.
Take Action for Animals
Please urge SeaWorld to establish a firm and rapid plan to end its use of animals and release the dolphins and whales it holds captive to seaside sanctuaries. There, they would be given some semblance of the natural life that they've been denied for so long.