Your e-mails, calls, and demonstrations are working, and AAA clubs are listening. Following a vigorous PETA campaign that kicked off with a demonstration involving a life-size crying, chained inflatable orca outside AAA's office in New York's Upper West Side in July 2018, AAA Northeast has confirmed that it has ended SeaWorld ticket sales.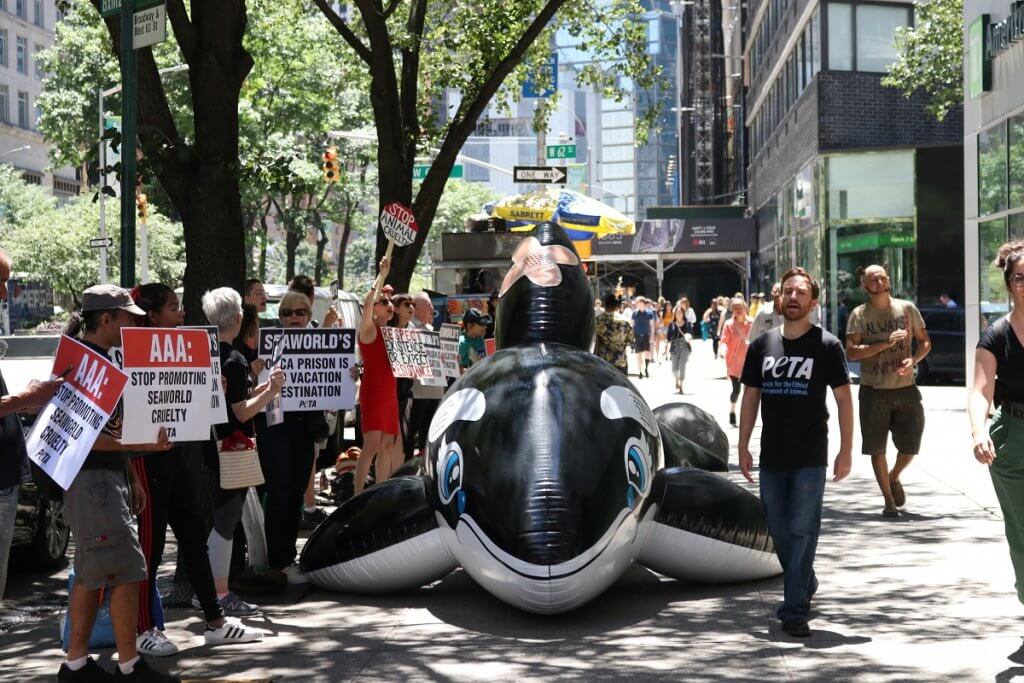 © Michael Mankong
Members and supporters of PETA and Protest SeaWorld NYC demonstrated outside AAA Northeast's Manhattan club more than 18 times in the past year, including on the day when the new policy was enacted. AAA Northeast (which encompasses clubs throughout Connecticut, Massachusetts, New Hampshire, New Jersey, New York, and Rhode Island) now joins a growing list of travel-industry leaders—including AAA clubs in Arizona, Minneapolis, and Washington, as well as Virgin Holidays and Alaska, Delta, JetBlue, Spirit, Sunwing, United, and WestJet airlines—that don't sell tickets to SeaWorld.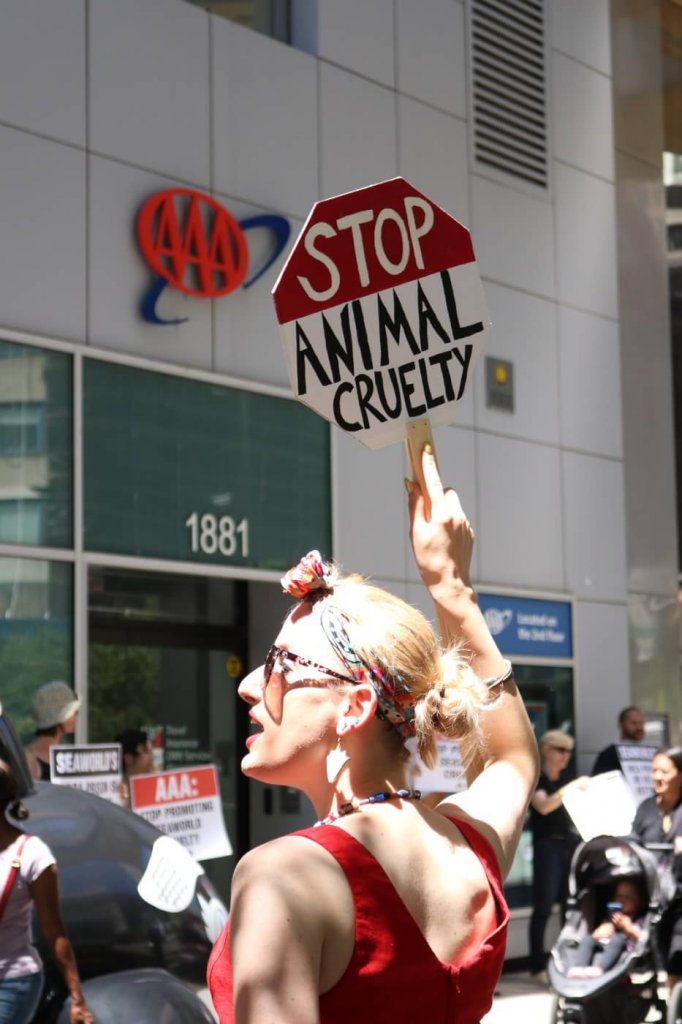 © Michael Mankong
"No decent business would want to be associated with an amusement park that's still breeding dolphins and riding them around like surfboards in circus-style shows," says PETA Executive Vice President Tracy Reiman. "AAA Northeast made the right call in cutting ties with SeaWorld, and PETA is calling on all AAA clubs that haven't yet done so to follow suit."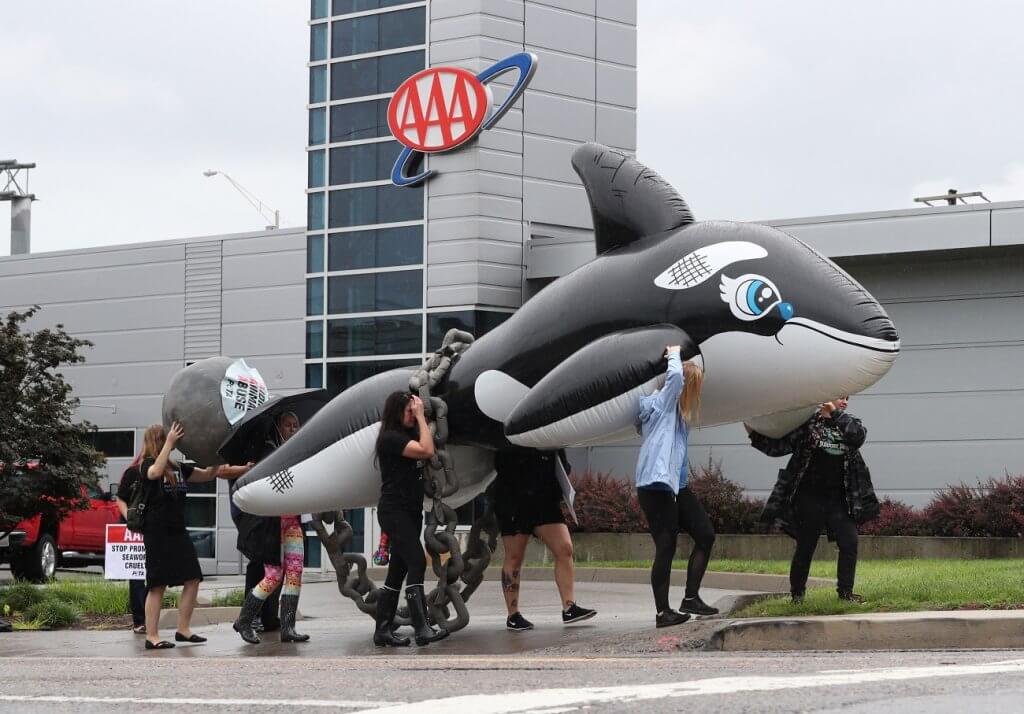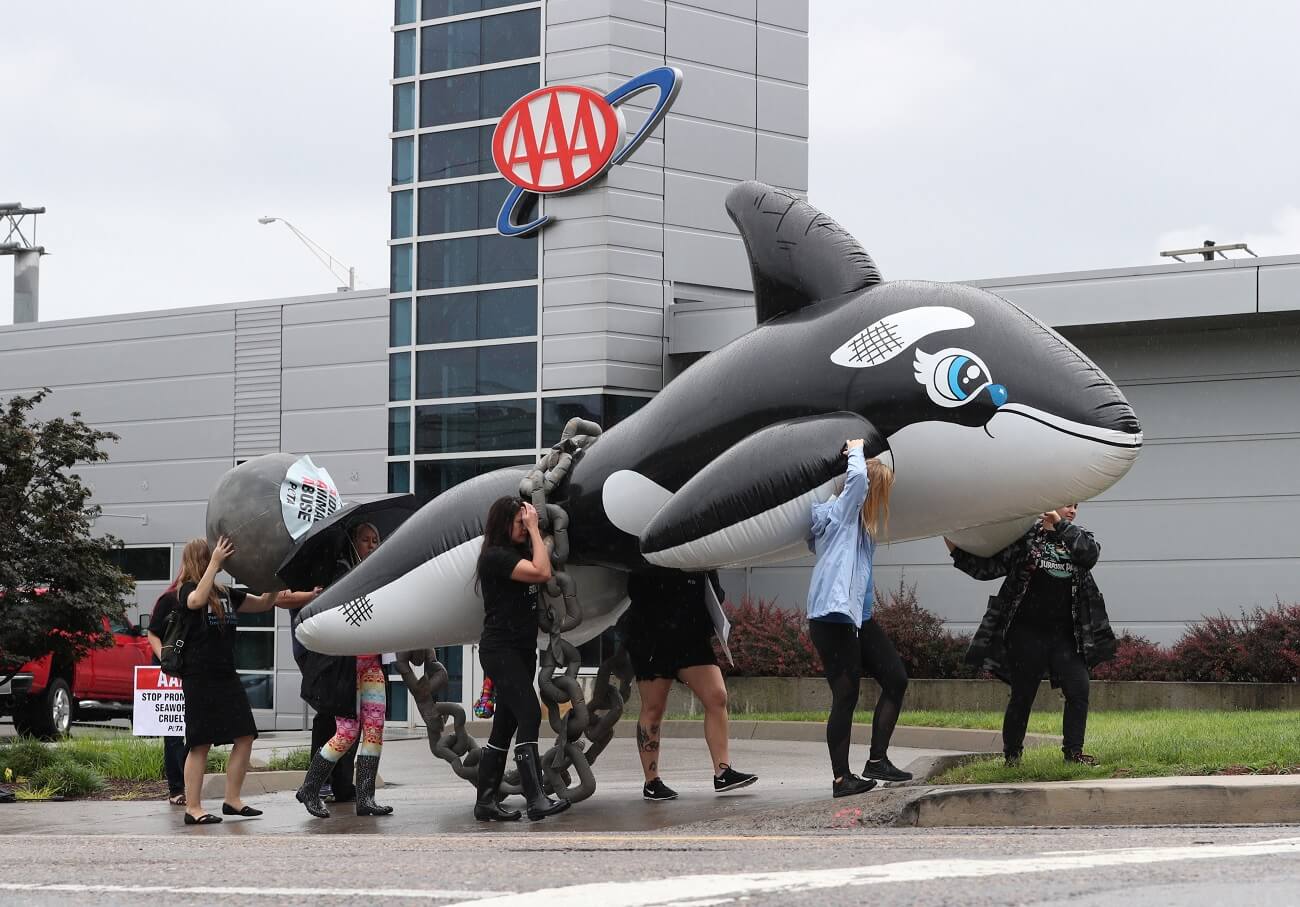 In nature, orcas may swim as far as 140 miles in a day and bottlenose dolphins may swim up to 60 miles a day, dive to depths of nearly 1,500 feet, and maintain dynamic relationships within a large social network. At SeaWorld, 140 of them are squeezed into just seven small tanks and can't escape attacks from other frustrated, aggressive dolphins. At SeaWorld's annual meeting in June, PETA—which owns stock in the company—urged the parks to stop allowing trainers to stand on dolphins' backs and faces, which (as detailed in a new veterinary report) may damage their hearing, strain muscles and joints, and exacerbate the injuries caused by confinement to the cramped tanks.
Help us win more victories for marine animals. Urge AAA National to stop promoting SeaWorld today, and contact PETA's Action Team to get all the supplies that you'll need to hold a demonstration at your local AAA office.